Care of Oily skin is quite tough because it is usually hard to keep clean and clear. For this Beauty Tips for Oily skin and Pimples in Urdu has maximum results. It is characterized as having large pores and the excessive oil excreted by these pores leads to a number of skin problems including blemishes, pimples and skin infections. The makeup also does not stay long on oily skin. The dust particles and other germs in environment have really damaging effects for this skin type. Are you facing all these skin problems and want to get rid of them without using strong chemicals and expensive creams? If yes, have a look on these easy home remedies and beauty tips that will brighten your dull oily skin and keep it clear from pimples and blemishes. Follow these beauty tips to get oil free skin and pimples in urdu in below image.
It is a wrong assumption that oily skin does not need moisturizer. Oil and moisture are different things. Moisture is water based and is also needed by oily skin because it can get dehydrated. Use an oil free moisturizer regularly to keep you skin hydrated.
Use a gentle pH balanced cleanser to cleanse the pores from dust and bacteria of environment. You can use fresh yogurt as a best cleanser for oily skin.
Make a mask of egg white by beating it well. Apply it on your face and wash it after when it gets dry. It will take off the extra oil and keep your skin tight and wrinkle free. You can use it twice a week.
Do not use scrubs on highly oily skin because they stimulate the oil production. You used use things that are rich in critic aid or lactic aid which will help to dissolve the glue holding the dead skin cells. You can find these aids in natural things like pineapple and milk and like pumpkin.
Use mud masks or simply apply Multani mitti twice a week that will stimulate blood circulation and take off the dead skin cells along with the extra oil on your skin. It will also help in giving a natural glow on brightness to your skin. It will tighten the pores and refine them from dust particles.
Some more  Beauty Tips for Oily skin and Pimples in Urdu: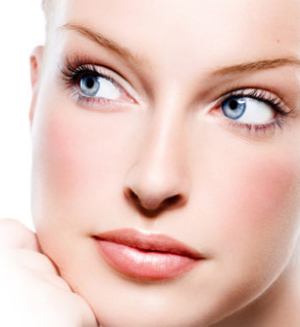 Apply oil free mineral makeup to keep it for long time. You have to avoid the artificial products and try to use more natural products, if you want to keep your skin oil free and healthy.
You have to gently exfoliate your skin with a homemade exfoliating cream. Grind few almonds and add a few drops of fat free milk in it to make a thick paste. Exfoliate your facial skin with your fingers tips not more than 5 minutes. It will remove the dirt and give an instant glow to your face.
Remember, you have to be consistent in following Beauty Tips for Oily skin and Pimples in Urdu. Do not retire from your routine in order to keep it clean and clear.