It is an advanced type of examining of body complexion; one can say that CT scan is a detailed review of your body. In this test, medical experts usually combine up the series of X-ray images. These images are taken from varied kinds of angles. This checks the soft tissues of our body as well. This is much effective as compared to the plain tests because it gives us more detailed and elaborated information about our body. Now number of hospitals in Karachi Lahore Rawalpindi and Islamabad introduce this test in their labs, the charges of CT Scan in these places are here in below.
Cost Ranges: It ranges from nine thousand 9,000 to Sixteen Thousand Rupees 16,000 in all of these cities.
Purpose:
This examines our internal injuries in less span of time. If we get an injury from some kind of car accident, if we have faced any kind of trauma then this scan is usually carried out. It is a special kind of checking because it actually visualizes all of our body parts.
It readily and instantly diagnoses our diseases. If we have hidden injury and wants to identify and locate that hidden injury then this scan is used. If we want to plan some kind of medical treatment then doctors recommend carrying out it. For progressing surgical and also radiation treatments, this is widely opted.
If doctors wants to diagnose any of the disorders on your muscle, if you have encountered some bone disorders. If you have become the victim of bone tumors then this scan is opted by the doctors. This right away pin point and highlight the location of our tumor.
Top Labs and there Number, call at them they gives exact rate.
Karachi X Rays: 021-32229001-4
Patel Hospital:

021-34968660

Aga Khan Hospital:

021-34930051
JP CT Scan: 021-32226156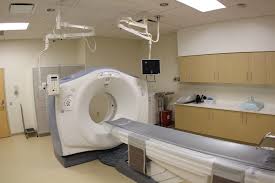 If we have some infection in our body, if our body faces this issue of blood clotting then this scan identifies that clotting issues in us.
This can gives us guidance and assistance that how surgical and biopsy procedures can be carried out.
It is this single kind of scan that can well detect all kinds of diseases. If you are a patient of cancer, if you have a heart disease, if you are a liver patient then these health issues are readily identified by this examination.