Finally, the leadership of Pakistan Tehreek-e-Insaf has decided a name for the position of the new PTI Secretary General. This is a shocking announcement for the new joiners; because the majority of them does not know that who is Arshad Dad? But now the party leader turned PM Imran Khan has issued the final notification. And after this, no one has the authority to challenge or change the decision. Undoubtedly, General Secretary is the one of the strongest position of a political party. Simply, after the chairman, he is a person who is responsible for the party decisions. Further, its importance is clear from the name of Jahangir Khan Tareen who previously holds this position for a long time.
After the disqualification of Tareen, this seat remains empty from last few months.  Recently he put a review petition against the previous decision of the court. But, once again SC sustained the decision and disqualified him for entire life to hold a public office.
Who is Arshad Dad? The New PTI Secretary General
By profession, Arshad Dad is an electrical engineer. Moreover, he is one of a closest and trustworthy friend of Khan. But fortunately, he hides him from the media limelight. Previously, he was also appointed on important position, just like the head of the central disciplinary committee and additional general secretary of the party.
From where Arshad Dad Belongs?
Basically, he is from Gujrat.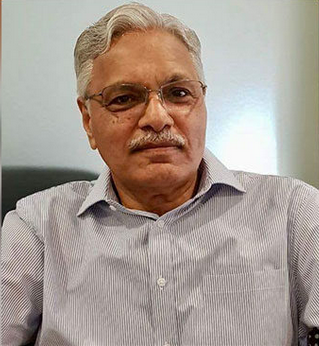 Currently, he is not considered a strong person to implement the party decisions on electives, newcomers and veteran member. Let see how he will perform. Next few months are really important to know that in absence of party chairman, how he will deal with the issues. Overall, right now this not seems an ideal replacement for Tareen.
Right now, everyone is also looking for the upcoming role of Jahangir Khan Tareen. Without any doubt, he is a billionaire, he is an investor and he has a strong influence on party workers. And most importantly, he played a major role in the formation of the current government. Without this person, it's not easy to take the crucial decisions.