In Pakistan, we have seen that the trend of laser hair removal is getting more attention day by day. Women are opting for this therapy so that they can get rid from their unnecessary hairs for good. Even men are going for chest and shoulder hair removal ways. Women carry out this laser therapy on their different body parts where unwanted hairs are present. Basically it is a cosmetic treatment so it is little bit expensive, for this purpose now in all major cities like Karachi Lahore and Islamabad clinics are working. Cost or Price is varying from one place to another.
For the information, the cost of this therapy totally depends on that which kind of laser you have been using. The cost of YAG laser and Diode laser as well as cost of Alexandrite laser are different. If you want to remove large amount of hairs then cost will be more. If you want to remove less amount of hairs then cost of this method will be less.
For the removal of full body hairs, the cost in Pakistan actually starts from

Rs 40000

to

60000

. It is approved by FDA branded laser.
For men, if you want to remove hairs from your cheeks then they have a cost of Rs 400o to Rs 5000 on a per session.
For chest hair, the cost will be Rs 15000

to

Rs 17000.
For back the price of this laser therapy will be

Rs 12000

.
For shoulder, it will be

Rs 3000

.
These all costs are charging on a per session basis.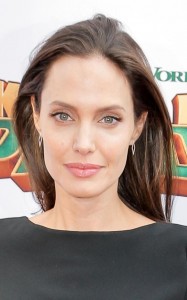 This method does not allow your hair follicles to grow. It destroys the hair growth, while if one has dark hair on then this is best for you. If you have thin in texture baby hair or if you have grey hairs then this method will be useless for you. If one review the treatment price of Laser Hair Removal then in Karachi and Lahore its cost is affordable. So now a person of Pakistan also tries it easily.
This method works best on those women and men who have dark hair and also light skin. This ideal kind of combination can give you the best results. If you will completely and regularly follow five to six sessions of this method then maximum of your unnecessary hairs will be permanently removed. One must looks more confident after all of this procedure because it must enhance your confidence.