By observing the Ostrich price in Pakistan 2023, it's simple to believe that this is a profitable business but how to start Ostrich Farming?. But, homework for any business is really important to get positive results from it. From the last few years, the business of ostrich farming in Pakistan is getting attention. Many of the people are in favor of starting this line. If you are too interested in it then it's essential to have basic info that how to start this business in Pakistan! Here one can find its feasibility reports in English with the price of Ostrich and its by products.
After this one gets an idea that whether this is suitable and appropriate for this environment or not: It is a fact that Ostrich meat is quite heart healthy. You need a minimal land and building structure to take intuitive.
In countries like that of China and, in India, this is getting popularity. In short, this region is appropriate for this kind of profession.
Ostrich Price in Pakistan 2023:
Age matters a lot in calculating the Ostrich price in Pakistan 2023. The rate of a day Ostrich chick is varied from 10 Thousand Rupees to 20 Thousand Rupees. While, as one will buy a mature ostrich then it cost from 25,000 Rupees to 50,000 Rupees.
The Environment of Pakistan is quite suitable for this Farming because we have seen that here the summertime gets hot and it is cool in the wintertime and these timings are quite ideal and best to start the Ostrich farming.
Ostrich Egg Price in Pakistan 2023:
Again, type of Ostrich egg is settling the price. In general, the fertile egg of Ostrich is cost from 3000 Rupees to 6000 Rupees. So, if you will manage these eggs, then you will get a cheap chick from it.
Ostrich Meat Price in Pakistan 2023 Per Kg:
This type of meat is now demanding in different cities. Approx. the Ostrich meat per kg price in Pakistan is 1500 Rupees with bone and the price of boneless 1 kg meat is about 2500 Rupees. Further, the meat stall decide the rate.
Ostrich Oil Price in Pakistan 2023:
Another beneficial by product of this bird is oil that is used for different health benefits like for bones pain etc. The price of 100 mml ostrich oil bottle is about 700 Rupees. Yes, you can earn much from it.
How to Start Ostrich Farming in Pakistan?
You should have a cemented floor of about Two Hundred and Fifty Square feet. This floor will be appropriate for Fifty Ostrich and they should have the age of 2 to 4 months. Then make sure that you have to transfer all of them to the muddy land and this land should be of Fifteen Hundred Square Foot.  

You can hire a single person and that individual has to be capable of managing and handling these small kids.
You have to remain careful while operating this Ostrich Farm of yours. Your bird should not be eating any kind of harmful sort of ingredients like that of glass and nail. It will lead to mortality.
All of the Farmers should be getting some technical Assistance to start this business. They can take help from the Pakistan Ostrich Company. Right now we have the farms located in the cities of Karachi and Attock, we have these kinds of options in Chakwal and also in Lahore.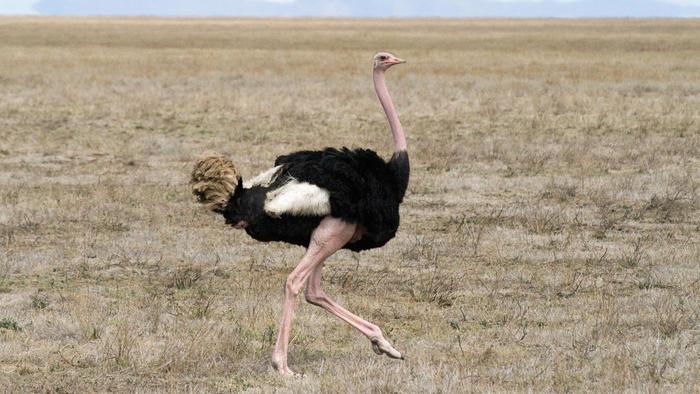 Expected Earnings: If one will have a farm of about 50 Birds then you can earn the amount of 10 Million Rupees on a per-year basis.
Time Duration: You have to make an investment for a time of 2 Years and then in the third year, you will start earning.
This is how to start it, hope so it's enough info for newcomers to get idea of Ostrich price in Pakistan 2023 and also that How to Start Ostrich Farming? Further, there is no doubt this is a highly risky occupation, but its return is also high. So be confident and if one aims to do this then sure hope best from it.