There are so many opportunities of establish business in Pakistan such as live stock business, poultry farm, dairy farm, artificial jewelry business, bakery include rent a car. But here we share with you the right information about how to start rent a car business in Pakistan. It's all depend on your interest for run any type of business. If one can start dairy farm business, it's not a difficult task because you can deal with nestle or any other milk company. Beside this poultry farm is another beneficial business which can be run in an automatic controlled environment. But here we focus on rent a car business, starting method, profit, deal with customers and many other issues. Because starting a perfect business is not an easy task especially in Pakistan, so be careful and trust on Allah.
Background Rent a Car Business:
You cannot take rent a car business a light thing because it's very risky task. You give car on trust for short time of period like few hours or few days. This business can be launched in different areas with various local branches such as near airport, populated area of big cities etc .Now in these days online rent a car business is very popular because people have no enough time and they order very fast.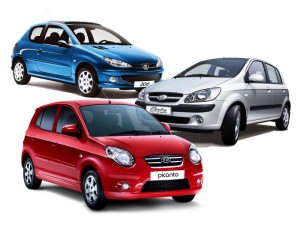 Method of Starting Rent a Car Business in Pakistan:
One can start this business in not only in big cities but also in small areas of Pakistan at low level. But organized well maintained and introduce different types of attractive and luxury cars.
There are two types of rent a car business in which one is for short time and other long time. So you firstly decide what kind of time period best for you running this business.
Choose the right location for this business because right place consider very important for low competition.
Insurance is necessary part of this business, so must focus on it. Because in case if accident one has option to repair it from company or major things is that recovery of theft car is also possible through insurance.
Manage this business at every day basics because it's very risky.
Beside this in this modern age of time you must have an online process of taking rent cars. With this customer flow is also going high. Customer book car at home easily and give him option to hand over car at his door step if he or she gives complete required authentication.