If one goes in history then basically this festival is the remembrance of great sacrifice. This is very important for the all Muslims of this world because on that day they slaughter the number of animals. This thing shows the devotion of their love and through this practice, they remember the greatest oblation. Like past, this time again there are three days off for purpose of Eid Ul Adha 2018 Holidays in Pakistan. Probably, its one day before and one day after the Qurbani 2018 date in Pakistan. Commonly all Muslims wear new clothes and meet one another irrespective of their bad relationship. They are also distributing the meat among the needy and poor people along their relatives. This day is very special for women too because they prepared different delicious recipes with meat. Mostly these dishes served to family members, friends and guests. There is an interesting thing about this meat; you should distribute this in three parts.
One part is reserved for family and relatives, one third to friends and one third for poor people. Because Allah should see all of their followers happy without any difference on this great day and through this practice, we give a strong lesson of sharing to their little children's.
Holidays Duration for Eid ul Azha in Pakistan: Three Days
Eid Ul Adha 2018 Holidays in Pakistan:
"May Be these Dates are Varied"
Qurbani 2018 Date in Pakistan: 22 Aug Day Wednesday

Date in Saudi Arabia: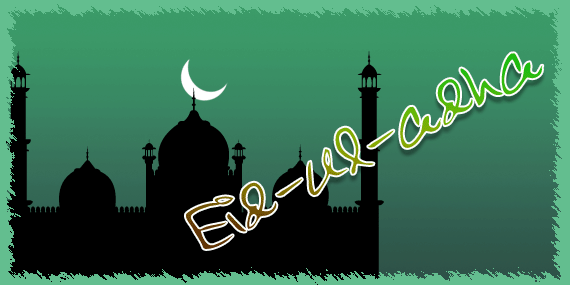 One night HAZRAT IBRAHIM saw a dream about his son, in which ALMIGHTY ALLAH asked him to sacrifice his dear son to express his love to the ALMIGHTY. So, on the other day, he was ready to fulfill this dream and start traveling towards Mina for this great sacrifice. The devil does full effort to stop. But this Prophet proves his devotion to God but ALMIGHTY ALLAH stopped him and gave an animal to sacrifice instead of HAZRAT ISMAIL. From that time to now and to till the end of the world this is necessary practice for all Muslims.
All those that do some kind of jobs must want to know Eid Ul Adha 2018 Holidays in Pakistan Qurbani Date because they finalize their preparation for this event. We do not forget their needy Muslim sisters and brothers and also exchange gifts with meat. So that their family members especially children's celebrate this Islamic festival with great enjoyments.