As per performance, this is one of the good motorcycles of this country. Furthermore, Super Power Bike 2023 price in Pakistan for 200cc 150cc 125 110 100cc and 70cc are also acceptable by most of the users of this automobile. Probably, within few days next model of Super Power Bike will come on road. Meanwhile price range for both (70cc Plus and 125 Deluxe and Simple) is also reasonable from other ones. If you like to replace your old bike then you can consider these models as well. This time they improve the fundamentals and standard specifications that are present in their previous bikes.
They are giving their best and long lasting is everything that they only claim it. Hopefully, in new launch vehicles, they will add more features. Being an struggling manufacturers, they gets this spot by providing finest work.
Super Power Bike 2023 Price in Pakistan
Model wise, the detail is clear in the below part. Moreover, an attractive feature is the mobile charge facility and this option is present right in the dashboard meter. They also focus on shocks, right now they are best absorbers. A cooling spec is also adding in this engine that must enhance its life.
A multi-plate clutch is also introducing that also makes it durable. Meanwhile, its special type of Kick makes its start very easy.
Super Power Bike 70cc 2023 Price in Pakistan:
Around 113,000 Rupees is the basic Super Power Bike 70cc 2023 Price in Karachi and after this, any increase is not expected in it that is a good sign. A complete range of their 70 bikes prices are:
| | |
| --- | --- |
| Super Power 70cc Variants | Approx. Price |
| Basic One | 113,000 Rupees |
| SP Premium with Self Start | 136,000 Rupees |
| SP Dollar Black or Red | 112,000 Rupees |
| SP 70 Deluxe | 146,000 Rupees |
| SP with Alloy Rim | 123,000 Rupees |
Or confirm:
Super Power Bike 200cc Price in Pakistan 2023:
Its more then 398,000 Rupees
This motorcycle looks like sports, that's why its demand is also good.
Such weight is very rare in this type, that why it can give the best ground clearance.
Best of its good dry weight its grip will best at high speed. It's easy to control when applying breaks on it.
The last one is the petrol consumption that is once again the ideal one in it.
Super Power Bike 150cc Price in Pakistan 2023:
Near by "307,000 Rupees" is the price of this powerful and sporty Super power 150cc bike that is best to ride. This is also a stylish motorcycle to drive. So if you are interested in this type of look, they must buy it.
Super Power Bike 110cc 2023 Price in Pakistan:
This is cost in 269,000 Rupees that is surely higher then its worth. But, an increase in import price is affecting to manufacturing and spare parts of this bike.
This is the first time, that such type of look will introduce in this engine.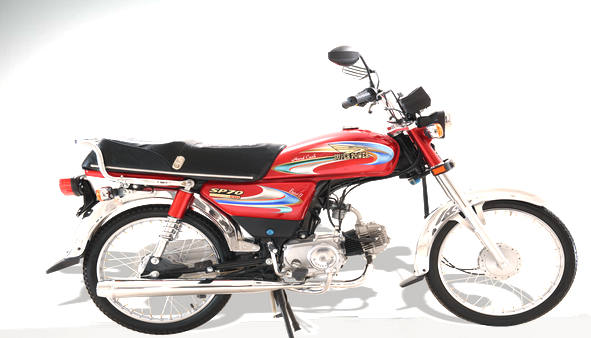 SP 125 2023:
The attractive side of this one is its outer dashing look. They named it Deluxe, other than this it has best transmission speed.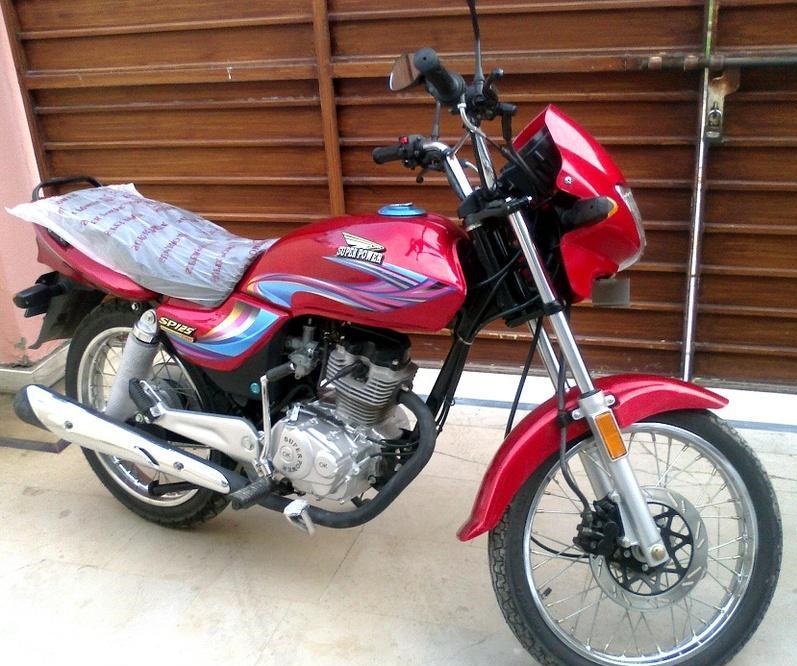 Price of Simple Super Power Euro2: 184,000/- Rupees
Simple Look One: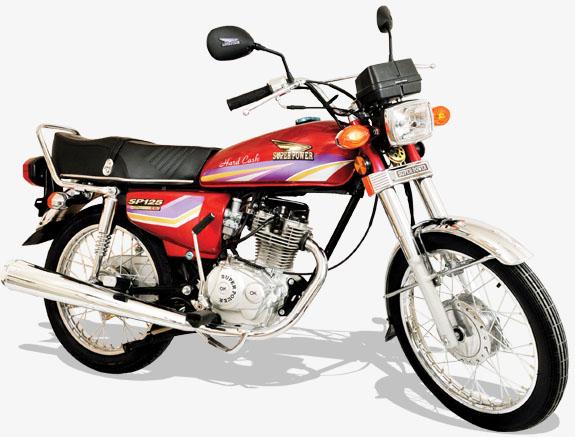 Super Power 100cc Bike Price in Pakistan 2023:
Not sure. But this motorcycle has existed in the market.
In this range neither is better than this one with respect to speed or other aspects. Again with this engine capacity manufacturer tries to make sure its best fuel capacity. Basically, their producing full fill all require that a local rider requires in his bike. Because of this, they grow fast, and with every coming year their sale is going up.