Guest House in Karachi Pakistan along with bed and breakfast is very much popular now a days and many of guest houses in Karachi near airport. we are not authorized to publish their snapshot but their services are transparent so far. If you are still pondering upon guest house in Karachi rates than we would like to tell you that rates are variables according to areas where guest house exist. Guest House is the temporary place for guest who wants to visits other city for Business purposes as well as corporate sector needs and demands. Guest Houses staff is lower than hotels or Motels in Karachi but still they always try to meet the customers requirement just because provision of as much as customers services.
There are numerous hotels and guest houses in Karachi but guest houses are always having an their own place among them. Guest Houses are high in numbers specifically in Karachi. Guest houses in Defence Karachi are very much famous and you are charged for those guest house as one is expected.Guest Houses are basics places for those who wants to visit the other cities but as we all know that Karachi is the main place where all ports relating activities undergo which is helpful in providing boast up their business.
Guest House in karachi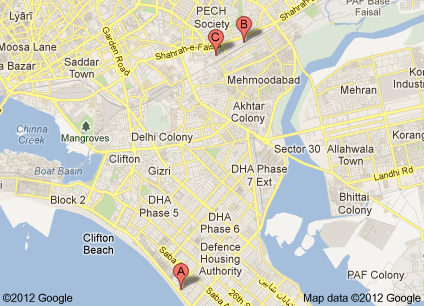 Horizon Guesthouse Karachi
Sarai Premium Guest House Karachi
Invite Inn Guest House Karachi
Shahzad Cottage Karachi
Royal Inn Guest House Karachi
Star Guest House Karachi
Comment Section is there for you so that you can share your knowledge with us about Guest House in Karachi according to list as presented here.