Recently, Samsung introduces Galaxy Note 8. Well this would probably be one of the biggest news for the majority of the readers. Before beginning with the features of Galaxy Note 8.0 we would like to give short review about the Samsung itself. Samsung has been known as one of the most wanted and yet the top successful mobile companies in Pakistan. This company has been working for the last several years and every single time they have emerged with something much incredible special and out of this world. Their mobiles and the features filled in it have always taken away the hearts of the mobile lovers. After Apple, Samsung is the only company that can get into the competition with it. One of their greatest successes has been Galaxy Note that has been loved by the people. Even their Samsung Galaxy versions have also been many times compared with Apple Iphone 5. Well this time Samsung has arrived with their yet another heart throbbing and stylishly designed Samsung Galaxy Note 8.0. This mobile has been filled with all such features that are excitedly needed in any form of mobiles. As it has been evident from the name as well that the mobile has been occupied with the 8 inch screen and its styling and specifications are quite similar with Samsung Galaxy Note II and 3 III.
Samsung Introduces The Galaxy Note 8.0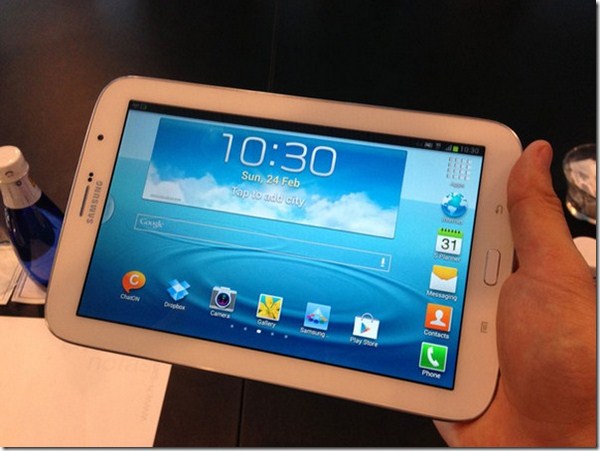 FEATURES OF SAMSUNG GALAXY NOTE 8.0:
Samsung Galaxy Note 8.0 has been equipped with 8 inch screen mode with the resolution capacity of 1280/800 pixels.
In addition, the screen of the mobile has been switched with the touch mode system.
Weight of the mobile is approximate 338 grams.
Internal storage memory of Galaxy Note 8.0 is offering 2GB RAM and 32 GB external memory.
It has 1.3 front facing cameras with the 1080p full video recording too.
In connectivity category it has been filled with Bluetooth, WI-Fi and USB port system. The customers can take fun from Samsung Galaxy Note 8.0 in two versions adding with white and black.
Apart from it as the screen has been offered with the touch screen mode therefore the pen accessibility has been served for the users for typing. So all those people who have been curiously waiting for Samsung Galaxy Note 8 they must get ready to enjoy this mobile because a King of all the mobiles is coming to rule over your hands.