Microwave Oven is one of the key appliances of the kitchen that why ladies are very choosy in its protection. For this, COVERS MALL introduced the Oven Cover at such a sharp price in Pakistan. Defiantly the availability of this product is not easy in the market. The first reason for its unavailability is its size issues because every oven is different in size from other so free size covers are not useless for this purpose. But COVERS MALL gets its solution because they make every of the oven cover manually according to the dimensions chart. Secondly they are working on its two designs, so one will choose any. Let's move forward and knows more about this amazing product.
Oven Cover Price in Pakistan:
Basically, size decides the Oven cover Price. So just send your model number of the appliance, this covers making brand will guide you better regarding its price. So,
To Order or any other Guidance:
Type of Oven Cover:
Right now two types of Oven cover. The first one is for the Top and Sides with side pockets to keep anything on it. The second one is the complete OVEN cover that also has side pockets. Both of these are having their own looks and beauty, the choice is yours.
The following is pic of full oven cover: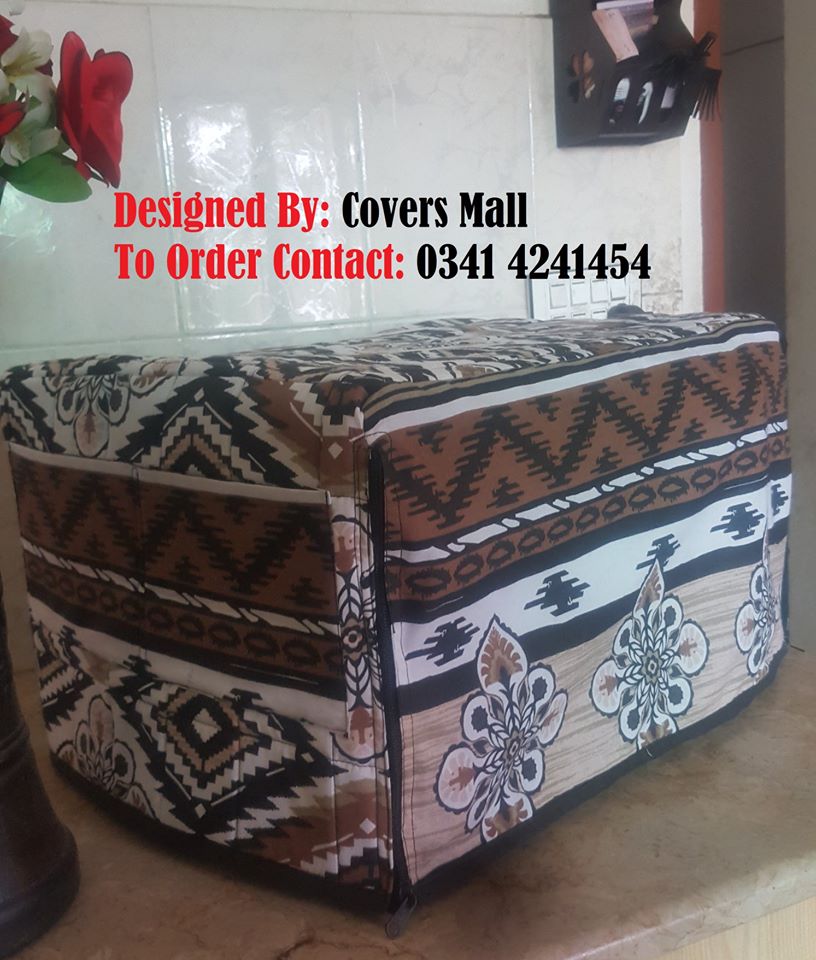 Fabric Type:
Like others, this cover is also in dual cotton fabric with inside foam filling. Furthermore, the front zippers make the fitting of this cover perfect. Yes, their customer service team is very friendly. One will collect any other from them too.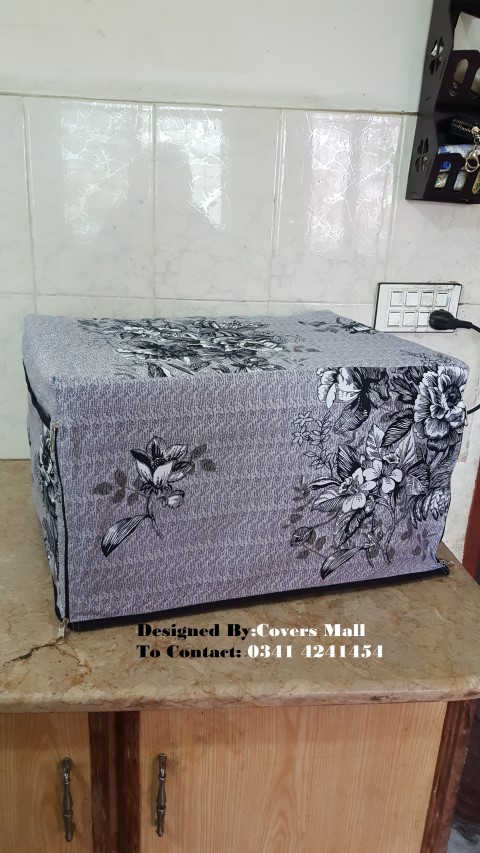 Note: Many of the prints or designs are offered by COVERS MALL. That's why u have a wide range of options in this regard too. Hopefully, this brand will continue their work in good manners and most importantly full fill the need of the customers as they demand.