The entire aspects that how to activate/ subscribe Zong sms packages daily, weekly. Zong is popular and renowned for providing the affordable and best sms packages is analyzing here. These days, every mobile network company is competing for providing the best and reasonable sms packages for attracting more and more customers. In this post, we will discuss best Zong sms packages daily and weekly and also the method for their activation. Surely, these are the unbeatable bundles that one will activate through a proper pattern.
The most popular and well known sms package of Zong is the Pakistan Best daily SMS bundle. This sms offer has been introduced to keep excitement without any limits.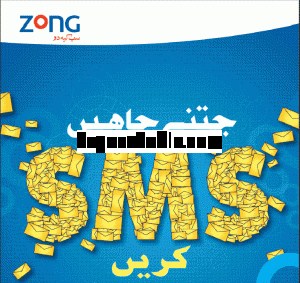 1.      Zong Pakistan Best Daily SMS Bundle:
This SMS bundle is considered to be best and affordable sms package because it can easily utilize within the time period of day. Now the question is that how to activate this SMS package.
The first step for activating this offer is that person should send sms of sub on 704.
The activation charges for the bundle are Rs. 2.50 plus tax. These charges are for the daily activation.
This bundle will allow the customers to take fun from 500 messages to all the networks.
This bundle will immediately get activated the very next day but if in case your mobile has been out of the balance then the package will instantly get unsubscribed.
 2.      Zong Second Daily Sms Bundle Offer:
This is yet another most loveable and hence the most famously used sms package by the Zong customers. Through this package the users will be allowed to take huge fun from the messages bundle and that too on all the networks. Now we will discuss its activation method for the readers.
For getting subscribed with this offer the users can send message as sub to 700.
This message will in return give you some options regarding different Sms bundles but you have to reply 1 for getting this package messages bundle.
This activation will cost the amount of Rs3.99 plus tax.
The messages bundle will contain the amount of 500 SMS and almost 100 MMS.
 3.      Zong Weekly Sms Bundle Offer:
Now in the final stage we have the weekly Sms bundle for the customers. This bundle is normally undertaken and activated by huge number of people and hence this has been possible because of its lowest rates and large number of messages. Following is the method for subscribing weekly bundle of messages.
For activating the weekly bundle the users can send message as Sub to 700.
This message will charge the rate of Rs 10 along with the tax.
This bundle will allow the students to take pleasure from 1000 messages bundle.
There are no daily charges that are deducted from this package.