After formation of next government now they announce Budget 2013-14. In this budget they give special respect to youngsters and announced Laptop, 'Qarz-e-Hasna' schemes in it. Through these schemes educated youngsters take benefits. In progress of every country students play an important role. They are more hard working and in this age stamina of working is also good. If facilities will gives to these young students then they doing many things for their country. Present government also focuses on this necessity and gives a special place to students in this recent budget. First moving towards first scheme that is titled as 'Qarz-e-Hasna' scheme. In this scheme they announce five billion rupees that gives to those students who are eligible to get this amount. A low interest is announced on this amount that is quite easy to pay in installments. In future this scheme is really fruitful for Pakistan because through this many ideas are also generate that sees their results quite latter.
Govt announce Laptop, 'Qarz-e-Hasna' schemes in Budget 2013-14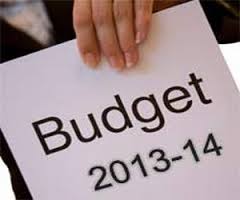 Moving towards second scheme that announce in Budget 2013-14 for students is titled as Laptop Scheme. In previous government this initiative is taking by Punjab government and through which they get a positive response. Many students take benefit from this offer and it's true that now laptop is necessary in modern education. If one try to meet international requirements then it's necessary that you get modern education and always keep in touch with this all latest updates. For this laptop is too much important but many eligible students are not able to buy it. This is best scheme through which students get a lot of benefits. It will accept that a proper working will start on these both schemes and students can take benefit from it. In future we also update you with any improvement and according to its implementations. So must keep in touch with this page and on time take benefit from Govt Laptop, 'Qarz-e-Hasna' schemes.