One can say  one of the oldest cinema by far in business hub Karachi. As this is the oldest one but do not forget that it carries all of the elements in it which any of the latest tech theater has. In order to maintain their standards they update their overall set up. This has been equipped with latest feature Bambino theater; you will get to see best print in it. It has two balconies, so yes even if this is houseful, you can easily have an entry and exit. Best and friendly ambiance is there, comfortable seating arrangements make one more comfortable you will be given professional service if you will visit there. A summary of movie schedule combined with today show timings, as well price of ticket is at this place that help for all those who plan to spend some quality time.
This amazing place has always been filled with the people, because it produce best way of entertainment. People love watching films over here.
Schedule:
Its timings are flexible, wide in range of show timings are offered.  It's all depending on the launching of movies as well days also matter, so these are not fixes. To know the today film and time call on below contact number.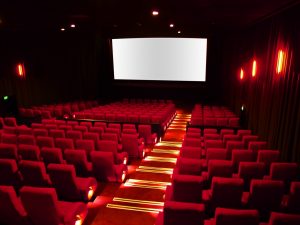 Ticket Price:
Its rates are quite affordable, go and watch your favorite one. This is a big city and no matter what number of new options will be opened over here, this place will be all the time is remembered by us.
In Gallery:

200

Rupees
In Balcony:

100

Rupees
One thing in which they lack behind is that they are only function in Karachi; people of other cities want its branch to be opened up in their areas as well. May be this subjected place become functional and operational in the other cities too. Meanwhile the need of hour is that they must update their system to online one, they lack behind in this one. This time needs more and more advancement, one need to run equally with passage of time. Hope so they will make their system more effective. Further the type of tension in this society needs this kind of platform where they forget worries.