Kalabagh dam is a very difficult decision in Pakistan. This project was launched during the military reign of General Zia-Ul-Haque. This is an only location which met with extreme opposite from three provinces of Pakistan. The basic issue of this project is that the people of Pakistan are not knowledge about its importance. In Pakistan now it become a controversial project. Some uncivilized people and some anti project leaders in every province in Pakistan tell bundles of lies in their surrounding and become this project scheme controversial. Only one province Punjab is supporting this scheme. Punjab's People say if it will complete, its benefit not only the people of province Sindh and Khyber Pakhtoon's but also benefit of Pakistan.
With its completion so many others issue would be solved. Sindh is not supported because they assumed the water of Sindh province take away and land of this province become desert. They do not share your land. On the other hand Khyber Pakhtoon's assumed that the people of Pakhtoon's would have to be dislocated for these projects they do not give massive amount to the people. Pakhtoo's said this dam was giving the green signal and it is against the peace.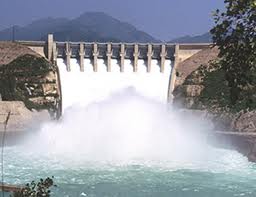 If this will complete there are so many benefits for Pakistan. This will generate extra electricity which is added to the national purpose. It will generate hydroelectric power which is too much needed for Pakistan There is no other cheapest source to generate electricity rather than this project. This is only which added more than 3,500 megawatt for Pakistan. It wills enough to solve the problem of load shedding in Pakistan. This single project will starts than thousands vacancies for jobs opening of its construction in Pakistan. Kalabagh dam is initially costly but in the favor of Pakistan. So its important that all stake holder sit at single table and planning regards its completion. In upcoming crisis it must plays a role of hidden card.