As summer comes close the season of Lawn goes to its peak. Multiple brands introduce their collections so among them Nadia Hussain also introduces Lawn Summer Collection for women 2014. This year she collaborates with Shariq Textiles to introduce this collection. So after their combined work they are able to introduce something unique in lawn. Both are excellent in their own field; on one side Nadia start his career as a model in fashion industry but with passage of time she introduce her in various other fields. She had done a lot of work in fashion designing and after a lot of home work she introduces a brand named as Nadia Hussain. And now this is one fastest growing fashion brand in women. On the other side Shariq Textiles is one popular textile industry in Pakistan, they work with various designers and always they try to introduce something different and specials. Due to this they work they done agreement with Nadia and try to create something special. Hopefully this collection attracts the women's toward itself.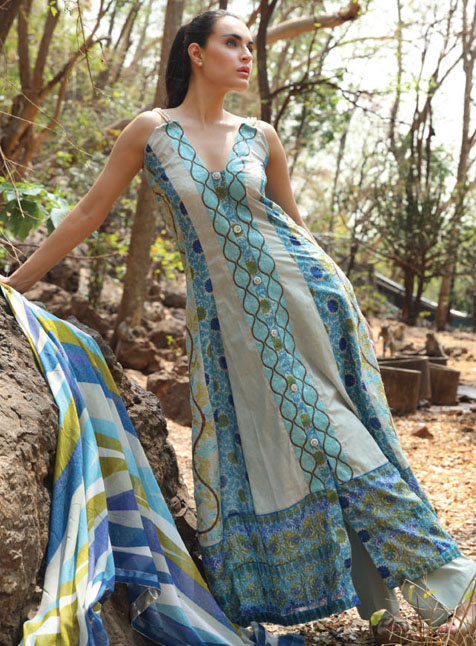 Nadia Hussain Lawn Summer Collection for women 2014 by Shariq Textiles
Nadia Hussain Lawn Summer Collection for women 2014 by Shariq Textiles is given there…
In this collection Nadia Hussain introduces attractive prints and designs. The beauty of this collection is that it covers all ages of women. A touch of light shades with decent look also introduce that suit on elder women's while bright colors with some shirts are embroidered while others are plain too are available for young and under young girls. By wearing the dresses among this collection you most seeing beautiful and charming because dress play an important role on personality. According to my opinion this is one creative and attractive collection so far this year. Now this collection is release in whole over the country and available on all different leading stores. And another important thing is that Nadia itself display this collection as a model.