Here we will discuss PTI bat, PML-Q bicycle, PML-N get as election symbols. On Tuesday, Election Commission of Pakistan took a major and big step towards holding the general elections of Pakistan and it allotted election symbols to 144 political parties out of 146 political parties. The issue of arrow symbol as an election symbol will be decided on 25th March 2013. Because many political parties wants this election symbol such as Peoples Party Parliamentarian i-e PPPP, PPP-Shaheed Bhutto etc. Secondly, we would like to mention that allotting the crescent symbol as an election symbol was also resolved through draws. However, Hazara Democratic Party was lucky for getting this election symbol. On the other hand, election symbol of sun allotted to Christian Progressive Movement. Now the question is that which election symbols allotted to PTI, PML-Q and PML-N. We would like to mention that the election symbol allotted to PML-N is tiger. Secondly, the election symbol allotted to PML-Q is bicycle. Thirdly, the election symbol allotted to PTI is bat. Similarly, other political parties allotted different election symbols for taking part in general elections. The most important thing we would like to mention that Pervez Mushaarraf also taking part in this year general elections. So the political party of Pervez Musharraf i-e All Pakistan Muslim League was allotted Eagle as the election symbol.
PTI Bat, PML-Q Bicycle, PML-N Tiger Get As Election Symbols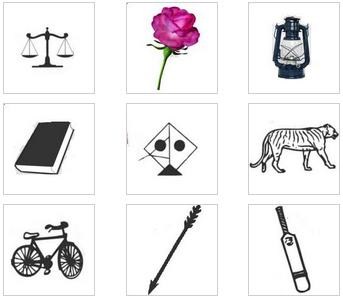 Moreover, during the hearing the ECM Punjab named as Riaz Kayani made it very clear that this impression or concept was completely wrong that PPPP was being undermined. Moreover, he also contended that Jehangir Badar was the claimant of PPP on one side and on the other side there are other people who had claim on the party. Naheed Khan said that they had already submitted papers for the registration of Pakistan People's Party as a PPP lawyer. The reason is that recently Lahore High Court has announced that PPP is not the political party but an association. She also said that this act or announcement had deeply hurt the PPP party workers. Moreover, Samsam Bokhari of PPP said that Pakistan People's Party has contested two major elections and emerged as the largest political party in 2008. So it's the right of PPP to get arrow as the election symbol.
On the whole after discussing that PTI bat, PML-Q bicycle and PML-N tiger get as election symbol it is easy to conclude that these three major political parties get their election symbols. Let's see whether Pakistan People's Party will receive arrow as election symbol or not. In the final conclusion we can say that this year of general elections holds great importance and significance for deciding the future of Pakistan. Without any doubt, we can say that it's the tough completion between few major political parties such as PTI of Imran Khan, Pakistan People's Party and PML-N. Lastly, we would like to mention that general elections of Pakistan will be held on this May. Let's see which party will win this general election and make their federal government for the next five years.