Recently every one was talking about Pakistan Tehreek e Insaf and Imran Khan, the Chairman of this party. But after the incident of Peshawar Attack they wind up their protest from Islamabad and every thing has been out of coverage. As we know that Pakistan Tehreek e Insaf is famous as the name of PTI which is the ctrist, nationalist and communication political party in Pakistan which was being founded by the Pakistan Cricket captain turned to the politician named Imran Khan. It is the faster growing party in Pakistan which is having a thousand of young supporters. PTI is being considered to be the only non family party of the mainstream Pakistani politics. In the year of 2013 election results PTI is Pakistan's close third largest party, 2nd largest party in Punjab and Karachi while the largest in the Khyber Pakhtunkhwa. In that year it received a number of votes from all over the Pakistan around 7.5 million people voted for it on the election day. It has now gained too much popularity and the Chairman of PTI has got married recently with Reham Khan. This party in considered as the winning party in next election hat is why there are hundred of more people in Pakistan who want to join PTI that is why we are here to let them know that how can you join PTI online.
How to Join PTI Social Media Team Online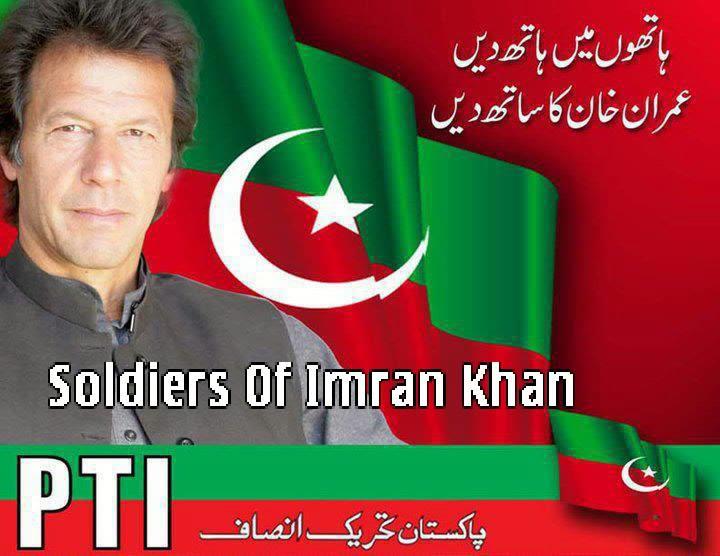 How to Get Membership of PTI Online:
All the Interested people who want to join Pakistan Tehreek e Insaf will have to visit the official site of the PTI and get registered online to get a membership of PTI.
If you are in want to get registered online and get membership of PTI you will have to provide some basic information of You to get registered.
First of all you have to visit the site http://www.insaf.pk/ which is the official site of PTI, after that click on the register now.
Provide all the information required by the website registration such as name, gender, address and membership type. After filling all that you have to Agree with the Privacy policies of PTI and all the terms and conditions and click on submit button.
That was the all process of getting PTI Online membership stay in touch to get more about PTI and updates of it through this page.