An opportunity in the form of punjabpolice.gov.pk Constable and Lady Constables Jobs 2013 is announce. Registration procedure, how to apply and application form for this job is also given there. These seats are announced after an interval of time because recruitment in Punjab Police is ban due to shortage of fund. This is one best chance that will prove by IGP Punjab after a meeting with his juniors. According to announcement registration will start from 31 August 2013 to till 10 September 2013. During this period of time one must submit his complete application with required documents. During these recruitment officials try to make sure it more transparent and free from any reference system. Further details of these recruitment is given as below so must visit this page.
punjabpolice.gov.pk Constable and Lady Constables Jobs 2013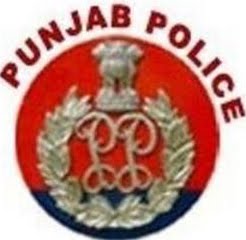 Details of punjabpolice.gov.pk Constable and Lady Constables Jobs 2013 are given there..
These seats are announce for 14 districts of Punjab named as Lahore, Sheikhupura, Gujranwala, Rawalpindi, Jehlum, Attock, Sargodha, Mianwali, DG Khan, Muzaffargarh, Rajanpur, Bahawalpur, Rahim Yar Khan, and Faisalabad. While quota is also announced in these seats for women and retired person from army. This will divide as 15 percent for women and 10 percent for ex-army men. Another important thing is that in May 2013 vacancies in Punjab police had announced that are not finalized due to unavailability of resource. Now all candidates that submit their application in previous recruitment must submit new application with total details before ending date. While only those applicant candidates are eligible for written test that complete their registration in whole aspects. So it's necessary that one must take care of their registration. Another important thing is that during these recruitment officials concentrate on physical test. Without clearing physical test it's not possible to get chance for this job. Further details about centers of examination as well as for physical test will announce after competition of registration. Its one best chance of job as Constable and for women as Lady Constables in punjabpolice.gov.pk so must apply for this job opportunity.