Finally time come when PCB Announce Squad for Pakistan Cricket Team for ICC World Cup 2015 Players Names that plays in this grand cricket event. Chief selector along with media presenter of PCB comes in front of media and they announce these selected names. At that time Moin Khan sees really confident about this selection of team. He announces that their whole selector team works hard and they also take advice from captan and coach. After these whole discussions they arrive at this stage that this is good option for them. At that time they also faces some quick question from journalist but Moin sees too much confident and reply that they select this team and players performances is also on their shoulders. So they also build a lot of expectation from this team and expect that all players prove their right selection in ground.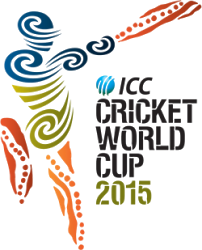 Team Players:
Ahmed Shahzed
Hafeez
Sarfraz Ahmed
Misbah Ul Huq CAP
Younas Khan
Haris Sohail
Umar Akmal
Sohaib Maqsood
Shahid Afridi
Yasir Shah
Irfan
Juniad Khan
Ahsan Adil
Sohial Khan
Wahab Riaz
Pakistan Cricket Team Schedule 2015 World Cup
Cricket World Cup 2015 Schedule Pakistan Time PDF
ICC Cricket World Cup 2015 Teams in Pakistan Group Match Timing Date
If one sees on players names then team is sees quite balance. This is only when number of youngsters also get chance to play this mega event. Selector team focuses on pure batsman as well as on pure bowler, while couple of all-rounder also gets chance in shape of Afridi and Haris. Few senior also selected that plays an important role in every game. Basically they are inspiration for all youngsters that plays in game. Final players also selected by taking care of venue because conditions and ground is different from their home grounds. Some attackers also selected in this team in form of Umar Akmal and Sohaib Maqsood. If one sees a brief overview of this team then this is balance team that consists of talented young players that makes best pair with senior guys. Hopefully PCB Announce Squad for Pakistan Cricket Team for ICC World Cup 2015 Players Name win this title for Pakistan.