Zari Khussa Mehal is known as one of the most distinguished and well reputed brands in Pakistan. This brand has been working since 1995 and every since that time they have gained huge well reputed place in the fashion world. Their main product line just falls within the production of shoes that have always attracted the attention of fashion lovers. They serve out their shoes collections for both men and women. Although, they have just established their one outlet store in Rawalpindi but they even cater their customers through email and postal service as well. Zari Khussa Mehal just falls down their main specialization in the field of Khussa that has always forced the men and women to drive closer with their cultural and traditional customs. This time Zari Khussa Mehal has freshly launched their captivating and well designed khussa collection 2013 for girls.
Zari Khussa Mehal Khussa Collection 2013 For Girls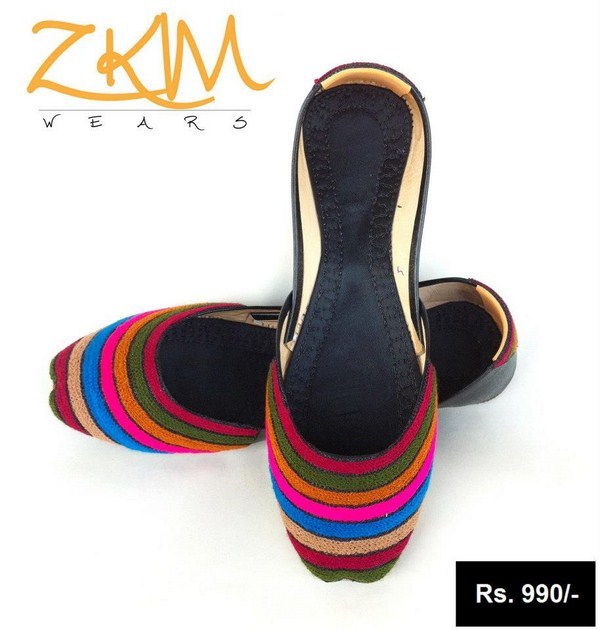 The whole collection has been simply astonishing and much extreme decent looking for girls. All the khussas are not just implicating the elegant image but are even coming across as stylish and fashionable as well. Most of the khussas have been based upon the embroidery and textural patterns that are clearly view the picture of historic times and this main factor has made the collection much desperate for girls.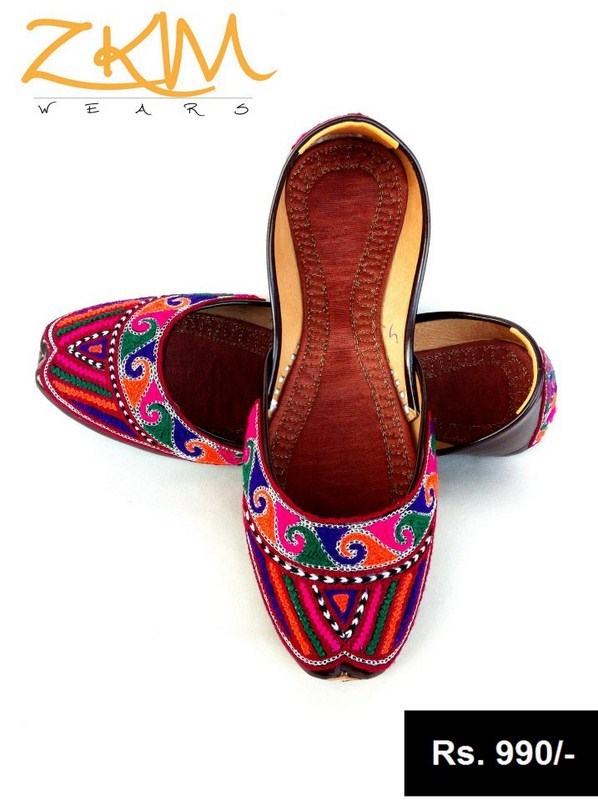 In addition, the colors used for the khussas have been painted with much brighter and dazzling vivid shades adding with red, blue, white, black, green, yellow and purple. Moreover, the decoration of the khussas have also been set with the thread and beads workings that has made the whole collection more and more mesmerizing and thrilling stunning for the girls. In this article we are sharing few exciting pictures of Zari Khussa Mehal Khussa collection 2013 for girls. If the women want to get hold over this collection through email service or if they want to know the rates of the khussas then they can get closer with the brand facebook fan page given below:
Zari Khussa Mehal Facebook Fan Page: www.facebook.com/ZARIKHUSSAMEHAL
In addition, the women can even place all such khussas for attracting the people in the casual events and even on the religious festivities too. The rates of the Zari Mehal Khussa collection 2013 have also been set affordable and reasonable for the girls. In simple words, this Khussa collection by Zari Khussa Mehal has been a lot charming and decently well turned for girls.