In this article we will be taking about the best foods for men muscles. Now after reading the title of the article you might be thinking that men are always involved in making their muscles through gym and machines then what would be the role of foods for making the muscles. Well the muscles building has not just revolved around the machines and exercises. There are many food items as well that are travelling within the market that offer huge amount of the vitamins and calcium that contribute a lot to the muscles firmness and strength. Now without wasting any more time let's have a look over some of the main and imperative foods for men muscles making stages.
Best Foods For Men Muscles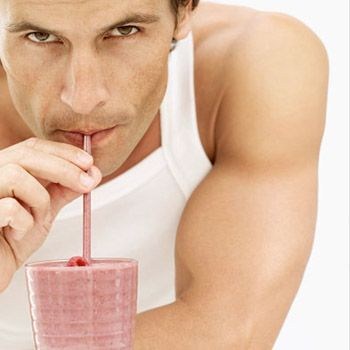 On the very first number we have the use of eggs. Eggs are one of such food items that have been to a large extent filled with the proteins that are much necessary for muscles building. In simple words we can also say that muscles making is impossible without the use of eggs in daily meals. In addition, they have been over covered with the Vitamin B12 that ensures the fact that the use of eggs will never allow the muscles men to get trapped with the heart problems.
In the second ranking we have the use of almonds. They are much important for making the men fit and healthy because they are covered with all the calcium and vitamins that are needed for making the muscular men as stronger and strength ones.
Further we have the necessary ones item in the shape of yogurt. This has been known as being one of such items that are requisite during the breakfast. Yogurt has been specified with the appearances of the calcium and vitamin E that would initially support the muscles in getting stronger for the lifetime period and even make the fresh physically healthy as well.
Last we have the Beef. This food item is considered to be one of the most food products that is much essential for all the body builders. They need to get habitual with the beef in their meals for making their muscles much stronger for sure.
Well these were some of the main food items that are much essential for making the muscles. We are sure that all the body builders will get connected with all such items for making their muscles stronger and tough ones for others.