Now UK new study visa policies for Pakistani Students had announced. They now increase more restriction for new students that desires to carry on their studies in abroad. This strictness is imposing on Pakistan students because during 2012 more than 3000 fake cases are caught at time of clearness.  These things are happened due to involvement of fake agents that always build a hope in those students that are not eligible for the whole process. Among these fake cases few of candidates luckily enter in UK and then create too many problems. But majority of peoples caught at time of clearness and these students also build a number of problems for all those students that are eligible. Now through these new policies they increase steps of checking especially documentation. In case of wrong steps or fake documentation they impose punishment of 10 years. Throughout this period of time one is not able to enter in UK. Further details of these new policies are also given as below.
UK new study visa policies for Pakistani Students announced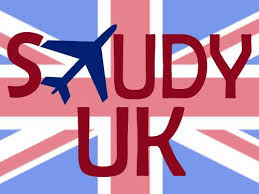 UK new study visa policies for Pakistani Students announced whose detail is given there.
The second most important policy that they impose in their changing is for those students who don't leave the country even their visa will expire. These peoples also a burden on UK that created by majority of Pakistani students that get free after completion of their studies. They just want to safe their career in this country that is really opposite to roles and regulations of this country. According to these new policies of study visa now they also make a bond in form of money. In case of stay after expired visa this money will detect and you also deport from country with 10 years punishment of not allowing entering in this country. Although these things increase the problems for students but it will enhance the celerity and minimize the dishonesty.