Now Jazz Jazba Launched a new offer of Mobile Internet that's offer fastest Mobile Internet only for Internet Lovers and for Data Generators so far. You can avail Internet package now for different rates of day and different rates for night so far. Jazz Jazba Mobile Internet is mostly for those only who could not live without Internet and considered this Communication way most important in this Fastest Life. But the point of ponder here is Internet without Speed is just like idle things covers much space but now you can easily interact with People by Staying Online at Twitter, Yahoo, facebook round the clock. You tube streaming is faster than your expectation in your hands and every thing is now possible with your Mobile. In short you don't want to carry big bulky things known as laptops with you beacuse you have mobile that is enough to browse anything with your hands at any time with minimum cost.
Jazz Jazba offers Mobile Fastest Internet Package for Data Generation that is having features as described below as rates as listed here.
Jazz Jazba Mobile Fastest Internet Package for Data Generation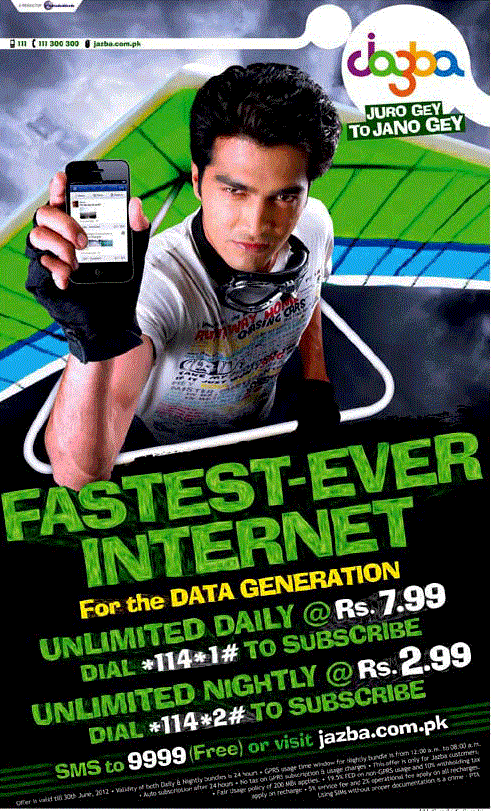 Jazz Jazba Mobile Fastest Internet Package Rates List: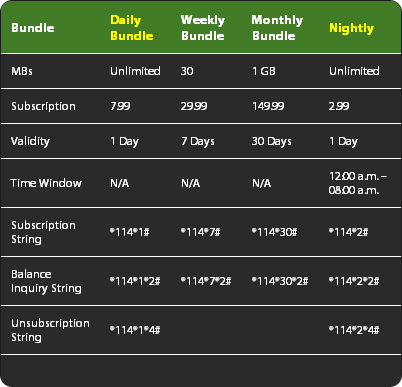 Terms and Conditions:
Unlimited Daily and Nightly Bundle Offers and valid till 3oth June, 2012
Auto subscription for Daily and Nightly Bundles is after 24 hours
Fair usage policy of 200MB applies on Daily and Nightly Bundles
No tax of GPRS subscription & usage charges
19.5% FED on non-GPRS usage and 10% withholding tax applies of recharge
5% service fee and 2% operational fee apply on all recharges
So Do availa this New Offer If not Try at least one time i am Sure you don't want to leave this after one time use. And take huge benefit from it. This is really good time to get maximum speed.