Details that How to Activate Telenor 3G Internet Services on Nokia Qmobile Iphone Samsung smartphones is available here. Now 3g free trial service of Telenor is start in major cities of Pakistan and where this service is start all users can enjoy this best internet speed. For all 3G users it's necessary that one has proper setting in their mobile phones and this phone is also compatible to support 3g services. Second most important thing is that he will must found in coverage area. Further Telenor make easy to activate of 3g internet on their sim because there is not any need to follow any setting mechanism in sim card. 3G services are activate by default on all 3g Sim card, all users that are found in coverage area can enjoy this fastest internet speed of Telenor 3g.
Click Here for Complete tutorial to Check Telenor 3G Internet Services Coverage Area through Phone and Map in major cities of Pakistan.
To Check Telenor 3G Internet setting for Nokia Qmobile Iphone Samsung Click Here and get complete Tutorial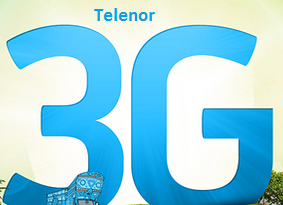 There is no activation mechanism to activate 3g services. Telenor 3G is on by default. One just needs to be in a 3G coverage area and have a 3G capable handset.
Telenor is always proving a supportive network for their users. They don't announce any difficult process that is tough to follow, this is main reason that their users always satisfy. They never think to switch some other network. Further the time when Telenor get rights to for 3g services excitement of users is going to its peak. Now its time when they activate Telenor 3G Internet Services on a supportive mobile phone model in Nokia Qmobile Iphone Samsung.