Because of phenomenal design and advanced features, bike lovers are much excited to know the launch date and Suzuki Gixxer 150 Price in Pakistan 2023. Although it is a small motorcycle; but it gives a feel of the heavy bike. Its high torque provides the extra acceleration, big tiers gave high road grip, telescopic and swing arm suspension system maintains the smooth drive, digital meter keeps one informed about speed and rpm, low weight brings fuel efficiency and kick, electric starter system gives freedom. Naturally, most of youngsters love the voice when sometime trigger up the race.
Those features alongside many others made Suzuki Gixxer 150 best for Pakistani environment where roads are distorted, fuel is costly and middle-class people cover long distances to travel their workplace from within cities and from neighboring villages to the cities.
Suzuki Gixxer 150 Price in Pakistan 2023:
Surely, Gixxer cost-effectiveness adds to its features. As per the news, Suzuki Gixxer 150 price in Pakistan 2023 is ranging from between 590,000 to 625,000 Rupees.
Undeniably, with these types of specifications, this is a top option for low-income bike lovers, who love the high-speed big bikes but cannot afford it. Whether we talk about design, feature, drive, or price, it gives a fair competition to its competitors.
It gives a wholesome entertainment to its rider starting from the moment one sits in it (the comfortable and stylish seat, the big bike look, the starting freedom, the best suspension along with alloy rims, tubeless 17-inch tires, and ABS brakes) everything about the bike is just a perfect dream.
Suzuki Gixxer 150cc Launch Date in Pakistan:
Debate of Suzuki Gixxer 150cc Launch Date in Pakistan is ended as its available on the outlets and even also in resale too.
Suzuki Gixxer 150 Specification:
Kick, Electric Starter System
Front ABS and Rear Disc brakes
The torque of 14nm at 6000rpm
Tubeless Tyres with Alloy rims
Suspension
Front suspension Telescopic
Rear suspension Swing Arm, Mono Suspension
Surely, Gixxer 150 is an excellent choice for those who have to purchase one for necessity because it gives style alongside performance. Its light bodyweight gives fuel efficiency, wide tires and telescopic suspension system gives a smooth ride, ABS brake enhanced the control and high torque enriches the performance.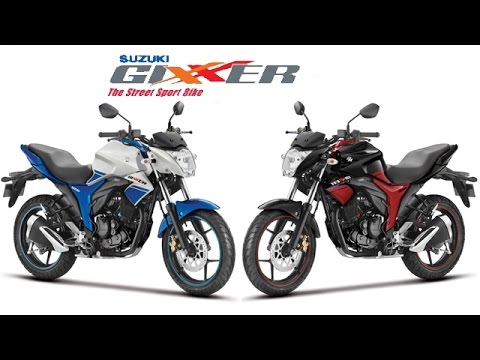 Moreover, the comfort of the bike is also an added feature (whether it is seating arrangement, starting freedom or smooth sailing drive) every bit of it is indicating towards excellence. That performance alongside effectiveness Suzuki Gixxer 150 price in Pakistan 2023 made it the superior choice among users. This is an gift for youth who always like to have this in their garage.