After advancements in many of other telecom section, now the possibility to check online the transfer status of sim exists. But the knowledge that how to change SIM ownership of Telenor Ufone Zong Warid is definite to have. All of those who have not verified their SIMs to their names are now blocked. PTA was given the instruction to verify onto your name. The dead line given to the people to verify them biometrically has now expired. Its true that many of users don't have the ownership of this number. So, best is to understand that how to transfer sim ownership and after this check that its on your name online must read out next. It not so hard to check ownership in Pakistan because every mobile network have given the specific codes that can allow you to know about the full details of your the SIM you are using.
How To Change SIM Ownership of Telenor Ufone Zong Warid?
The way to transfer or change the sim ownership of all of the networks is about same. For this, yours visit to their franchise is must but remember to take these documents with you.
1: First of all, agree the owner of the sim that he will transfer the ownership of this sim to your identity.
2: Then it's necessary that both sim owner and the person, who desired to have it on name; both visit the nearest franchise of respected net work.
3: On visit the official of franchise will get the permission that the current owner is agreed to transfer it to the new person.
4: Then provide yours CINIC copies (both means exist owner and new owner) and also doe the bio metric verification there. This is the last step that u need to complete at franchise.
5: Then dial the 788 and step by step follow them and give them the CNIC number too.
6: At end of call the new owner will receive a message regarding transfer.
If you are looking to know the total number activated on your CNIC you should follow the below given codes that must be helpful for you to check it. Now it is very important to know that how many SIMs are registered against your id card because it is illegal to use any SIM which is not on your name. So be hurry and check the total number and transfer the SIM on your name you are using currently.
Note: A general method to review the ownership of sim is that simply type the MNP and forward this text message to 667. Other then, few of other processes are: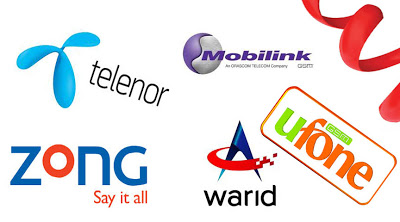 Mobilink:
MOBILINK User have Write a Message and Type your 'NAME and Send to 300 And you will recieve a message that give you Details information of the SIMs activated against your CNIC.
Telenor:
Telnor users have to visit http://wss.telenor.com.pk and create free account to register your number online there. After registering you can know the Telenor Ownership for free.
Warid:
To check Warid SIM ownership you should wite a message "Name" and send it to 129 and you will recieve a message with full information.
Zong:
For Zong Ownership you should visit http://ecare.zong.com.pk:8080/aiecare/index.jsp or http://ecare.zong.com.pk:8080/aiecare/index.jsp
Now as many criminal activities had happened through Sim number so be conscious about your number. So one must check ownership and use only a sim that is registered against your CNIC id number. If this is not at your name then change its owner ship and become owner of this number.