After a formal office of this UPS brand in Pakistan, their support must minimized the technical issues like software and manual too. A list of APC UPS price in Lahore, Karachi and Islamabad is accessible from their resellers of these Pakistan cities. They also has online purchasing choice through which you can shop from any place. Their identity is to deal only top of line products that's why they charged a little high prices. But, within these extreme energy crisis in Pakistan, this quality is need for best and long battery back up.
APC UPS Price in Lahore or Karachi:
Because of international identity, the APC UPS Price in Lahore or Karachi and anywhere else is same. There are various capacities options whose decide the rates. From time, they properly functioning the distribution chain put an positive impact on increasing demand.
| | | |
| --- | --- | --- |
| Model | Capacity | Approx. Price |
| BV650I-MSX | 650 VA | 24,000 Rupees |
| BV1000I | 1000 VA | 40,000 Rupees |
| SRV1KI | 1KVA(Advance) | 99,500 Rupees |
| SRV2KI | 2KVA | 154,000 |
| SRV3KI | 3KVA | 236,000 |
As summer lasts for more than 8 months in Pakistan and the load shedding of electricity is at its peak in warm weather. Therefore it is better to make some arrangements of artificial power supply for the excessive load season, before hand thus, arrange the best quality APC UPS in Pakistan for which you have to go through the whole content.
Some bigger Capacities APC UPS Prices:
| | | |
| --- | --- | --- |
| Model | Capacity | Approx. Price |
| SRV6KI | 6000 VA | 422,000 Rupees |
| SRV10KI | 10000 VA | 659,000 Rupees |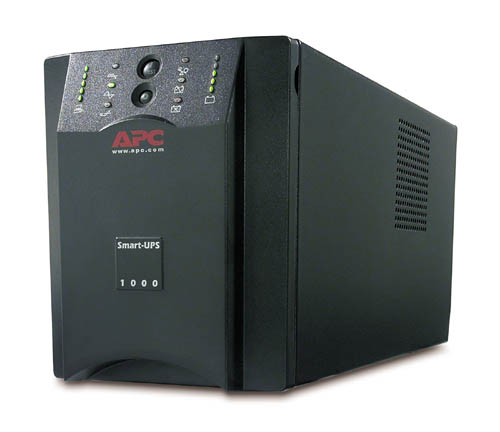 Computer and Peripheral Back UPS: This is also fine for any of electronics and computers running. The efficient and high quality APC UPS in Pakistan which has brilliant network power protections from entry level to saleable routine.
Although some local UPS are comparatively in less price. But they are not electrical efficient as well some kind of technical fault are also in locally assembled ones. Surely, APC got good space in market in a while but if they will work on reducing the price then this will result in improving of sale.