No matter, what you are doing in life, what is your ultimate goal and in which career is your ultimate goal and in which career you want to exceed, everyone wants to be successful, happy and satisfied in life. Read this article to know the useful tips and rules of what you can do to be successful in your life and How to Live a Successful Life written in Urdu language is also update here soon .
The first thing that you have to do before beginning the journey on the way to success, is to indentify your interests, passions and values. You have to define, what the meaning of success to you is. How you perceive a successful life. It may take years to find out what really want to actually be in your life but once you find that you will definitely put in focused and calculated efforts to achieve your ultimate goal of successful life.
The second step is to make a list of your goals including the short term and long term goals. Write also the things that you can possibly do in order to achieve these goals. Paste the paper on the wall where you see everyday.
Now, its your duty to live a purposeful life. You have to critically analyze your actions and try to do all those things that will lead you to achieve your goal and avoid those things that take you away from your goals and dreams.
To get relevant education, is the most important step in the way of success. Education enhances your knowledge, skills and mental capabilities so that you can think and act purposefully. In terms of financial and worldly success, you have to be educated in your relevant area. The more you are educated, the higher degree of financial success you are likely to achieve.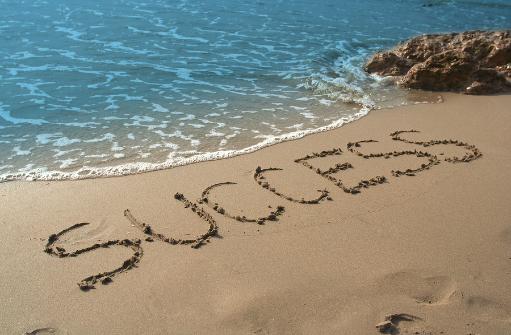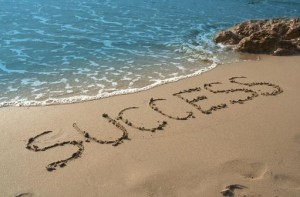 Most of the dissatisfaction and unhappiness in life is caused due to financial crisis. If you have financial problems, you may not be focused to your bigger goal. So, it's necessary to manage your finance. If you manage your expenses properly, you will gain financial stability with time which will lead to metal satisfaction and relaxation. It will also release your stresses so that you can put in all your potentials and energies in achieving your goal and eventually become successful in life.
Another key to success is to manage and utilize your time in a best possible manner. Putting off your most important tasks until the eleventh hour can cause panic and more chances of errors. Keep the important things in the first place and give proper time to them and keep the unnecessary things, at the end. The easy way to manage you time is to make a list of things to do in a day according to the priorities and then check off each tasks after completing it.
Follow these tips to get  answer of How to Live a Successful Life Tips and Rules to be Success in Life that you would be more likely to achieve your ultimate goal of successful life while those who dnt understand English for them Urdu tips useful to understand.