Best Nokia Samsung HTC Apple Iphone QMobile Phone for Skype Video Calling Internet in Pakistan are supportive for this purpose with best voice quality. These all are not high price mobile phones but for skype usage they all are best to use so must select one according to your choice. In the advance age technology develops into the modern technology. Mobile phone is becomes necessity of every person in the world. In this modern age there are numbers of mobile phone technologies and a lot of companies in the world which have introduced the latest mobile phones. Basically a mobile phone is wireless handheld device that allows users calls, send text massages and a lot of other features. The easiest types of mobile for understanding purpose to make call and receive calls. In the modern age mobile phone is used for the so many other purse like using Skype, making video calling, use internet and other so many purpose to usage of mobile. The craze of latest mobile phone is too much increase in Pakistan. Everyone wants to purchase the latest mobile phone in which have a lot of features and latest technology. A lot of people in Pakistan want to buy the best kind of mobile phone for using Skype, making video calling and use the internet but they don't know about the best mobile for using that purpose. With the advance technology of telecom industries now making video call are not difficult task through mobile phone. Skype has rolled out a new version of its VoIP software for the Android platform that's bringing calling to the table.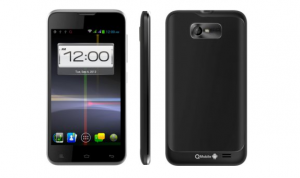 Qmobile Series that are best skype supportive phones:
QMobile A8i
QMobile Noir i12
QMobile Noir i6
QMobile Noir A900i
QMobile B120
QMobile A75
QMobile i9 3G
QMobile A550
QMobile Quatro Z5
QMobile Noir Z6
Nokia Series that are best skype supportive phones:
Nokia X2
Nokia Lumia 630
Nokia XL
Nokia X+
Nokia X
Nokia Lumia 525
Nokia Lumia 2520
Nokia Asha 503
Nokia Lumia 1320
Nokia Lumia 1520
Nokia Lumia 625
Nokia Lumia 1020
Nokia Lumia 925
Nokia Lumia 520
Nokia Lumia 720
Nokia Lumia 820
Nokia Lumia 620
Nokia Lumia 510
Nokia Lumia 920
Nokia Lumia 610
Samsung Series that are best skype supportive phones:
Samsung Galaxy S3 Neo I9300I
Samsung Galaxy K zoom
Samsung Galaxy S5
Samsung Galaxy Grand Neo
Samsung Galaxy Note 3 Neo
Samsung Galaxy S Duos 2 S7582
Samsung Galaxy Grand 2
Samsung Galaxy Note LTE 10.1 N8020
Samsung Galaxy Camera GC100
Samsung Galaxy Win I8552
Samsung Galaxy Note 10.1 (2014 Edition)
Samsung Galaxy S II Plus I9105
Samsung Galaxy S4 mini I9190
Samsung Galaxy S4 Active I9295
Samsung E1205
Samsung Galaxy Star S5282
Samsung Galaxy Fame S6810
Samsung Galaxy Mega 5.8 I9150
Samsung Galaxy Mega 6.3 I9200
Samsung Galaxy Note 8.0 N5100
Some other phones that are also supportive to skype with best voice quality:
Apple iphone 4 4s 5
Xperia Arc S
Apple iPhone 5
Q Mobile Noir A2
L G f series
Nokia N900
Noir A9
HTC series
HTC desire s
Motorola Electrify2
In this advance age and the latest technology android is the best mobile phone for the Skype, video calling and for the internet in Pakistan. A lot of companies are introducing the best mobile phone for Skype, video calling and internet in Pakistan. These companies are Sony Ericson, Apple, Nokia and HTC, Q mobile etc. There is a lot of best mobile phone for Skype video calling internet in Pakistan.