Samsung is a mobile company and it has a lot of customers. It produces warranty based mobiles for its new customers. It is going to compete with the other mobile companies in Pakistan so keep in mind the big competition in market Samsung is going to introduce less price mobiles with high technology.
Now Samsung is going to launching Samsung dual Sim android mobile in Pakistan market. The price and other specification of this mobile are given below:
Galaxy S Duos 2 S7582 Rs. 19900
Galaxy Grand 2 Rs. 39000
Galaxy Star Pro S7260 Rs. 12800
Galaxy Core I8260 Rs. 24000
Galaxy Mega 5.8 I9150 Rs. 42000
Galaxy Trend II Duos S7572 Rs. 21000
Galaxy Win I8550 Rs. 33300
Pocket Neo S5310 Rs. 10500
Galaxy Star S5280 Rs. 10000
Metro E2202 Rs. 4200
Rex 90 S5292 Rs. 11000
Rex 70 S3802 Rs. 7300
Rex 60 C3312R Rs. 8000
Galaxy Young S6310 Rs. 15300
Galaxy Fame S6810 Rs. 20500
Galaxy Grand I9082 Rs. 35000
E1282 Duos Rs. 3100
Star Deluxe Duos S5292 Rs. 7200
Galaxy Music Duos S6012 Rs. 15500
Champ Neo Duos C3262 Rs. 6200
Galaxy Ace Duos S6802 Rs. 19000
Galaxy Pocket Duos S5302 Rs. 11500
Galaxy S Duos S-7562 Rs. 25000
Galaxy Ace Duos Rs. 19500
C3782 Evan Rs. 14000
C3212 Rs. 7500
B5722 Rs. 12200
C6112 Rs. 11000
E2152 Rs. 5700
E1252 Rs. 3300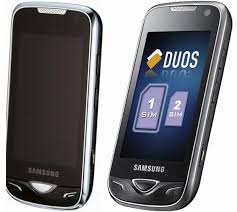 Majority of these mobile phones are available in given specifications.
Specifications:
The other specifications of this mobile are given below:
It has a price of 12,000
The battery timing of this mobile is 1200mah
It is dual sim mobile
It has 2 mega pixels camera
It has 3 GB internal memory
It has 832 MHz processor
It has muti-touch capacitive touch screen
It has 2.4 inch display screen
The weight of this mobile is 103 gram
The thickness of this mobile is just 13mm
It has android based technology
Other entertainment like blue tooth. Internet, facebook, video playes, audio player and memory card is also available in this mobile.
So as you saw above the main specification of this mobile which show the new technology and best thing for people? I will advice to all the people who want to buy new mobile that they have to buy this mobile if they want to enjoy with new technology based mobile. The additional thing in the mobile is the low price that is almost just 12,000 rupees in Pakistan currency and it is reasonable.