Do you want to find Top Leg Exercises for Perfect and Slim Legs. Exercise is necessary if you have a healthy life and maintain your body posture. Exercise burns our calories when we gain over weight. When you doing regular exercise we protect yourself from heart disease and stroke, high blood pressure and noninsulin- dependent diabetes, obesity, back pain and osteoposis and many more. Many doctors also recommended exercise daily for 20 to 30 minutes. Here we share with top leg exercise which would be help you to make your legs thin and smart and looking gorgeous. So this is a right place where you can find out top leg exercise.
Top Leg Exercises for Perfect and Slim Legs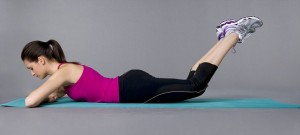 Top leg exercises
1. First of all here we share with you the first exercise for your legs. When you starting exercise keep your back straight, chest out and your abs should tights during all this movement.
2. Always start with fewer steps like 16 and increase with the passage of time and you feel that your legs going to be smart
3. Stand strait and hold the medicine ball against your right outer thigh in their hand. You grip on the ball should be strong then move your right leg off the ground outwards to the side of your body. During exercise tight your abs and when you bring you leg back don't rest on the ground. Do only 10 raises on your one leg then repeat the same exercise with the left leg.
4. For this exercise you need a chair or a bench, stands strait and hold the back of a chair up your leg to right side of your body. When you bring your leg back doesn't rest it on the ground and continue this movement 25 times on each leg.
5. You need a Swiss ball for this exercise and put your legs on the surface of the ball and your arms should be on the ground. Your arms should be flexed and strait and raise you right leg up on the height of 20 inch. When you bring your leg back and don't touch your leg with the ball, repeat this exercise with your left leg. Do 10 to 15 raises with each leg.