Dany is a new established company which is launching first time its mobile and tablet products. Before that dany introduces its products in the form of USB, wireless router and devices. Now a lot of mobile and tablet companies are working in market and there is a huge competition between those companies so every new established company in start faces a lot of problems to sale its new products. That's why new company make new products with new technology and some extra features and specification which make it different from other products and so that the sale of this product may be increase.
To keep this thing in mind dany company introduces first time in history a new product named as Dany Genius G5 Dual SIM Tablet. This company established in 2001 and as I mention above that in start it was famous to introduce electronics products. But now the official of this company decided to make tablet and mobile. So they launch dany genius G5 dual SIM mobile.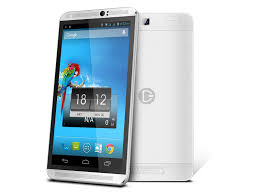 The specifications of this new Dany Genius G5 Dual SIM Tablet are given below:
Every new customer when visit a mobile shop to buy a new mobile he wants to purchase a mobile which is in affordable price and within his range, so do not worry about the price of Dany Genius G5 Dual SIM Tablet. It is in the range of every customer and in affordable price. The price of this new tablet is just and just 12,900 rupees.
It is a dual core mobile with latest technology. The processor of this mobile is 1.3 GHz. It has 1 GB external ram and 8 GB build in memory. It mean you can save thousands of SMS and contacts in this mobile.
It has a facility of dual SIM. It means people can enjoy 2 SIMs in one mobile.
The weight of this mobile is just 100 gram. It means it is light in weight and it is just 10mm thin. There are two cameras one is front camera with 2 MP and the other one is back camera with 5 MP.
It has a large display size of 6.1 inch screen. Dany Genius G5 Dual SIM Tablet also providing internet connection, browsers, Bluetooth, Wi-Fi, audio player, video player and there is a micro USB port for power supply. It is a android based technology.
The battery timing of this mobile is 2800mah and it will be full charged in just 3 hours.
There are some extra accessories like leather case, screen protector and head phones with it.
If we compare it with other mobiles in this range we will be shocked that it is more reliable then other mobiles which are present in market now.