It is very glad and satisfying news for all the users of the Android Mobile phones which were eagerly and very desperately looking forward to get back their original Stock ROMS through the ClockWorkMod ROM Manager. So finally the wait is over as now people can have their original backup Stock ROM installed in their mobile devices. Below mentioned is the complete and very comprehensive tutorial guide for the android users through which they can get their desired outcome with less or negligible hindrance.
Before you put on the start to the below mentioned process make one thing clear that in some cases the process can go wrong, as our responses and our experts have approved and suggested this process but still in any unwanted mishap the administration of the website and its team will not be responsible for any damage or loss to the handset, so before starting make this thing sure that the user will be whole sole responsible for all the upcoming consequences.
How to Backup Stock Rom with ClockWorkMod ROM Manager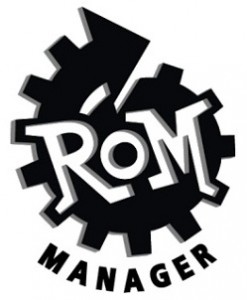 Process that How to Backup Stock Rom with ClockWorkMod ROM Manager is given there..
Root the phone:  The first and most important point to consider is, in order to backup the stock ROM, your phone should have root access. So, first of all root your phone and then start this process of backup. Rooting has many advantages and only thing to worry about is, it voids the warranty. So, root your phone and get back to this procedure to move further.
Download ROM Manager for android: Once your phone has got root access, you are ready to start the process of backing up your stock ROM. We use android application for the backup process and there are various methods available for android and we use "ClockWorkMod ROM manager" application. This application can be used only in the rooted phones. So, rooting is a mandatory step to create a backup of your stock ROM using this process. To get the ROM Manager, just search the market and download it on to your phones.
Install recovery Image: Once you done with the downloading ROM Manager, you need to install Recovery Image for your phone. ROM manager searches the specific Recovery Image for your phone and for that you need to tap on flash ClockWorkMod Recovery as shown in the figure below. Just confirm your specific model and move on to install the Recovery Image.
Backup your phone: After finishing the installing of recovery image, you are ready to make a backup of your phone. Tap on the "Backup Current ROM" as shown below, then the phone will reboot and starts backing up of your phone on to the SD card. Once the entire backup is done, the phone boots into normal mode. You can find the backup in your SD Card under the path of ClockWorkMod-backup. Now, you can store this backup anywhere you want.
Restore Your phone: So, now if something went wrong in any of the custom ROM you are running, then you can restore this original stock ROM very easily. To do these just open the ROM Manager on your phone and select "Manage and Restore Backup". Then click on "Restore", the phone boots and you will get back to your original stock ROM.