About four years ago, this phone was launced in market, but still this is in demand! Though this Smartphone received a bit of negative criticism; but its pricing factor, its styling and design aspect makes this Galaxy S4 to be in demand all the time. You should easily carry it in your hands because its weight is just 130 g. Yes, it is lighter in weight. So carry it with lot of grace. Its display is of 16M colors and that also comes with capacitive touch screen features. Youngsters will love this display screen of it. It has a memory card slot and youth wants to safe lots of stuff in their cell phones; that is why this is special one. Its mutual features make it most demanding one.
Now moving towards the Root & Install Flash CWM Recovery process, then its need to clear that below one is not official one. One will try it at own risk. Before starting make sure that your phone is properly charged, as well save all important stuff one some other device that include contacts and messages.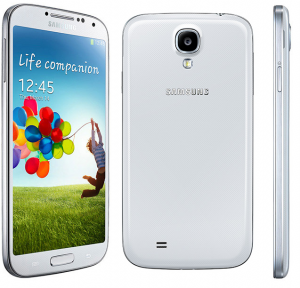 Note: Before this process, make sure that your phone is going out of warranty. Because in case of any damage company is not responsible for any thing.

This is a quick process that will complete with in minute. So dont worry, when your phone will restart with in quick time.
Happy moment for you that your phone has rooted!
Installing ClockWorkMod [CWM]:
First of all download the advance edition of CWM, that will compatible to this phone.
Once again repeat the same process, but this time one need to download CWM Advanced Edition [Philz Touch], despite of giving it CF Auto Root file.
In Short the method is explained here once again.

This phone can for sure become one of the favorite Smartphone of yours, but make sure that you will well aware from the solution of some major problems in it. Its network technology comprises of GSM / HSPA. Wonderful positive reviews and feedback are gained by this phone so you should also try and use it. You will feel wonderful, so do catch it up.