In Pakistan there is a lot of mobile that not supported the advanced technology 3G but at shops they claim that they are supports. For this its necessary that one know that How to Check Mobile Support 3G or Not of Nokia QMobile Samsung HTC Voice for Warid Zong Jazz Telenor Ufone. Now a day's in Pakistan the 3G, 4G and 4G LTE technology introduced and people very crazy to buy such kinds of expensive smart phones that supported these technologies but they don't know that they are originally supported or not. People don't know which kinds of mobile phones supported or not these technologies. For this one must read these instruction which is very helpful how to choose the right kind of Smartphone that must help one to save money and secure form Freudians. Here important factor to mention is that some time peoples are attract to low price but not proper work for these advanced technologies because they don't know about its features that shows about originality of phone. This problem is greater find in imported phones and peoples are greater attract towards these branded phones. Number of branded phones are not 3g supported but one can aware from this factor after buying it when it is not in claim to replace. Below picture and some instructions must help one to select a right mobile phone that is support 3g.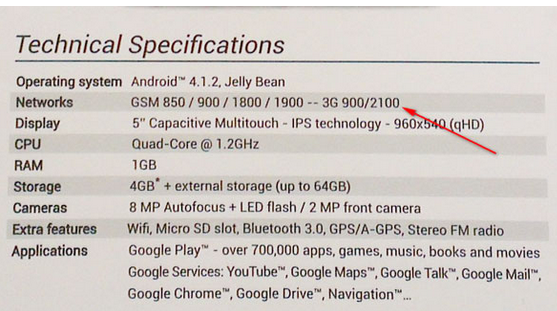 How to Check Mobile Support 3G or Not some factors are Including:
Must be checked bands frequency of 3G and 4G technology easily worked in Pakistan.
The operating frequency of 3G networks is 2100MHz band and few Smartphone proper work in Pakistan that's having below frequency of this range.
The operating frequency for 4G networks is 1800MHz band and other frequency doesn't support the Smartphone in Pakistan.
Customer must check these frequencies on spec on their smart phones.
There are so many people buying their smart phones through online and looking the specs and other a lot of advantages of brand now or other imported Smart phones from foreign markets with affordable money but when purchasing and tiring to usage in Pakistan then they don't supported the 3G, 4G, 4G LTE technologies and don't work in Pakistan due to failing to mention their bands etc. There are few things must keep in their mind to but smart phones from foreign or other online markets which is very helpful to save your money against frauds.