In this article we will mention all about Jazz Jazba call packages and rates. Jazz has been known as one of the oldest and yet the top successful cellular network in Pakistan and with the passage of time its demand in getting increased. Jazz Jazba has been one of the recently introduced packages by the Jazz and hence in just minimum time scale this package has become much famous and popular for sure. Jazz Jazba offers with least calling rates and messages packages as well. In this article we will just talk about the calling packages of Jazz Jazba and about its rates and activation method as well. Currently, Jazz Jazba is serving its patrons with two prominent calling packages.
Such Bari Baat Offer
Jazba FNF Offer
Jazz Jazba Call Packages And Rates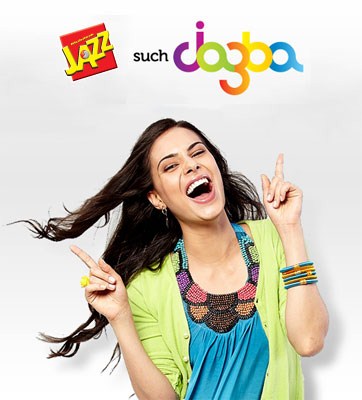 SUCH BARI BAAT OFFER DETAILS:
Such Bari Baat calling package has been set for the night time calls. Through this service the users can make the calls to their loved ones and family mates at any point of time and that too of les calling rates. Following are the steps for activation of Such Bari Baat:
In this offer, Mobilink Jazz Jazba customers can make the call for one whole hour at the cost of Rs. 1.80 inclusion of tax.
The timings set for the calls are 11pm to 5pm.
Excluding the FNF numbers, per hour calling rates will be Rs. 2.80 plus tax.
This offer is such surviving for Jazz Jazba Customers.
For getting activated for this offer just dial *105*1#.
JAZBA FNF OFFER DETAILS:
FNF stands for Friends and Family and Jazz Jazba has initiated this offer for all those customers who take fun in calling their friends and family members for one whole hours. This offer has been set for the midnight timings. Isn't it fun! Now without wasting any more time let's have a look at the activation method of Jazz FNF offer:
In this offer the Jazz Jazba customers can make the calls for one whole hour to any 3 friends and family numbers. Time scale for all the numbers have been kept as different.
The time limit will start from midnight to 5am.
From 5am to 5pm the cost charges for one hour will be Rs. 2.49.
This offer has been set free from all sort of taxes.
For getting subscribe just dial *108#.
For getting unsubscribed at any time just dial *108*4#.
If you are little confused about Jazz FNF offer then you can dial *108*3# and get yourself enriched with all the sufficient details about the package.