Few years back this brand was introduced in this country, and with in no time they get huge popularity. Because they always try to produce best mobile for their users. Qmobile Noir A200 is one of its example with a reasonable price. Day  by day number of its user increases rapidly. There are several reasons behind its progress , its necessary to descried a few of them. The basic reason is that they provide the same thing in cheap rate relative to other mobile phones with the same features. Qmobile Noir A200 is a classical handset of special attributes. Its  review is enough to know its specialty. It's a touch mobile with 2.8″ touch screen, and also latest operating system which is Android also introduced in this mobile. It is a slim mobile with light weight. Its battery timing also better than other Qmobiles. It is really a cheap mobile in reasonable price.
A part form specs, its curves are special one, mean while its size is also ideal that is appropriate to carry. One can says that this is only beginning, in upcoming days one can get better option then this one.
Currently this is only one that is full with all type of latest features in it. Hopefully its user will like every thing in it, that starts form its outer surface to inner one.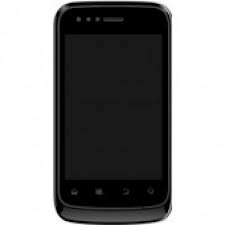 Its price in Pakistan, Review is given there.
These all make it very special.
1: Dimensions of body is 128 x 64 x 9.2 mm.
2: Display Type is 2.8 Inch WVGA Display and Display Size is 2.8 Inch.
3: Memory Card slot is microSD and its up to 32 GB.
4: For Data transfer GPRs,EDGE,WLAN are also available.
1:  Its operating system is Android OS
2: Its CPU is 1 Ghz Dual Core Processor
3:  Stereo FM radio is also available
4:  Is Colors is Black
Price:
Price has  great importance for a mobile phone. At launching time its cost is about 9000.  If one compare it with its specs then its very less, because one can get every thing from it. Still they has option to improve it, hope so one will get in upcoming models.