Well one more time Ufone launches Blackberry Z10 in Pakistan. Ufone is known as one of the most wanted and yet the most favorite network amongst the young generation especially. They have not just made their customers crazy for their lowest packages but have even offer many such services that have all the time lead them to the path of convenience. Apart from the Mobilink, Ufone has also launched their numerous Blackberry models for their customers that are also switched with many free offers in the beginning for the Ufone buyers. Ufone Blackberry mobiles are filled with many interesting specifications and features that has until the end of the time drive the users mad and desperate for it.
Just newly, Ufone has one more time inward in the market for winning the hearts of all the people through Blackberry Z10 in Pakistan. Ufone has provided the accessibility of Blackberry Z10 after few weeks of their public declaration. Let's have a look at some of the main and prominent features of Ufone Blackberry Z10.
Ufone Introduces Blackberry Z10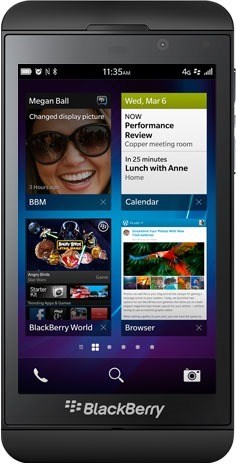 SPECIFICATIONS OF BLACKBERRY Z10:
Blackberry Z10 has been switched with the facilities of Blackberry 10 that has been included with the Operating System as well.
Weight of the mobile is 135 grams along with the pixel capacity of 130/65.6/9 mm.
The screen size is 4.2 inches with the touch screen mode. The mobile screen offers 16M color combinations.
Memory Card of Blackberry Z10 has the capability of 32 GB with the internal storage of 2 GB RAM.
The connectivity of Blackberry Z10 has been surrounded by GPRS, Bluetooth, EDGE, Wi-Fi and USB.
Camera capacity of the mobile has been covered with the flash accessibility with the pixel speed of 3264/2448.
PRICE OF UFONE BLACKBERRY Z10 IN PAKISTAN:
Blackberry Z10 is available at Rs. 60,000 for the Pakistan customers. As it has been freshly highlighted in Pakistan therefore its price would be a bit high as well. All the Ufone customers can grab this mobile in all the service centers of Ufone in Lahore, Karachi and Islamabad.
Well on the whole of the discussion all the Ufone customers and other people if you really want to hold this mobile in your hands then just rush to the Ufone service centers now. We are sure that its features and specifications would force your mind to get desperate to hold the next Ufone Blackberry mobile.