Zong has been always known for its lowest and cheapest rates and this time Zong offers cheap mobile internet for its users. Yes you are absolutely right! Just like all other additional cellular networks Zong has also set up the initiation of their cheap mobile internet rates. Zong has been one of the known networks in Pakistan. This network has always remained in the front row for catching the attention of people. Although, this has been one of the fresh networks in Pakistan but still it has make special and known place in just minimum time scale. This time they have designed their cheap internet offer for their prepaid customers so they can fulfill their wants concerning the internet desires and requirements.
Zong Offers Cheap Mobile Internet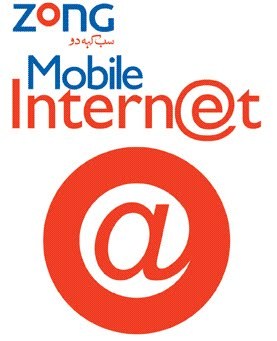 IMPORTANT POINTS ABOUT OFFER:
This internet offer will allow the users to get connected with the unlimited internet for one whole day at the cost of Rs. 3.99.
All the users can take fun and entertainment from the internet at the speed of 4 MB.
For getting activated with this service just send message as "SUB" to 5909.
If the users want to get inactivated from the offer then they can send the message as "UNSUB" to 5910.
There are no taxes and activation charges for this offer.
If the customers get exceed with the MB amount then they will be charged with the normal internet rates.
This service is undoubtedly the most convenient and helping offer for the Zong customers. Well there is no doubt about the fact that internet has been becoming one of the main uses of the 21st century and hence there would be no single person who is not interested in getting linked with the internet all the time. This offer has been just intended for all such Zong users that are in love with the social websites. This offer has been even marked to be one of the cheapest and lowest rated services that have been even introduced by any network. Well it would not be wrong to say that one more time Zong has stood first in the race of cheapest rates line. Well at the end of the article we would say that all those people and Zong customers who are still not activated with this service they must get subscribe with it now and we are sure that you would love to get connected with the internet world all the time. HAVE FUN………