Traditionally this outfit is followed by number of decades. From time of independence to current scenario ladies in this country always prefer to wear them. Even now world wide women like to wear Pakistani Shalwar Kameez. During 2017 ideas about latest design of these dresses is in below article and pictures. The dresses express the demographics, its regional culture and tradition. They also reflect the distinctive customs and the life style of people which give them unique identity among all the cultures around the world. Their styles of these outfits are varying on the bases of functions. Like for casual wearing these are different from the party wear. Mean while it was also depending on bases of local weather.
Conventionally, Shalwar Kameez with some kind of head wear was well used by women for casual use. Mean while formal wear include Frocks, Sharas, Gararas and Lehngas with (Long, Short) Choli. The religions concept of viel was strulty followed by the local ladies.
Pictures of Dresses Shalwar Kameez in Pakistani Designs 2017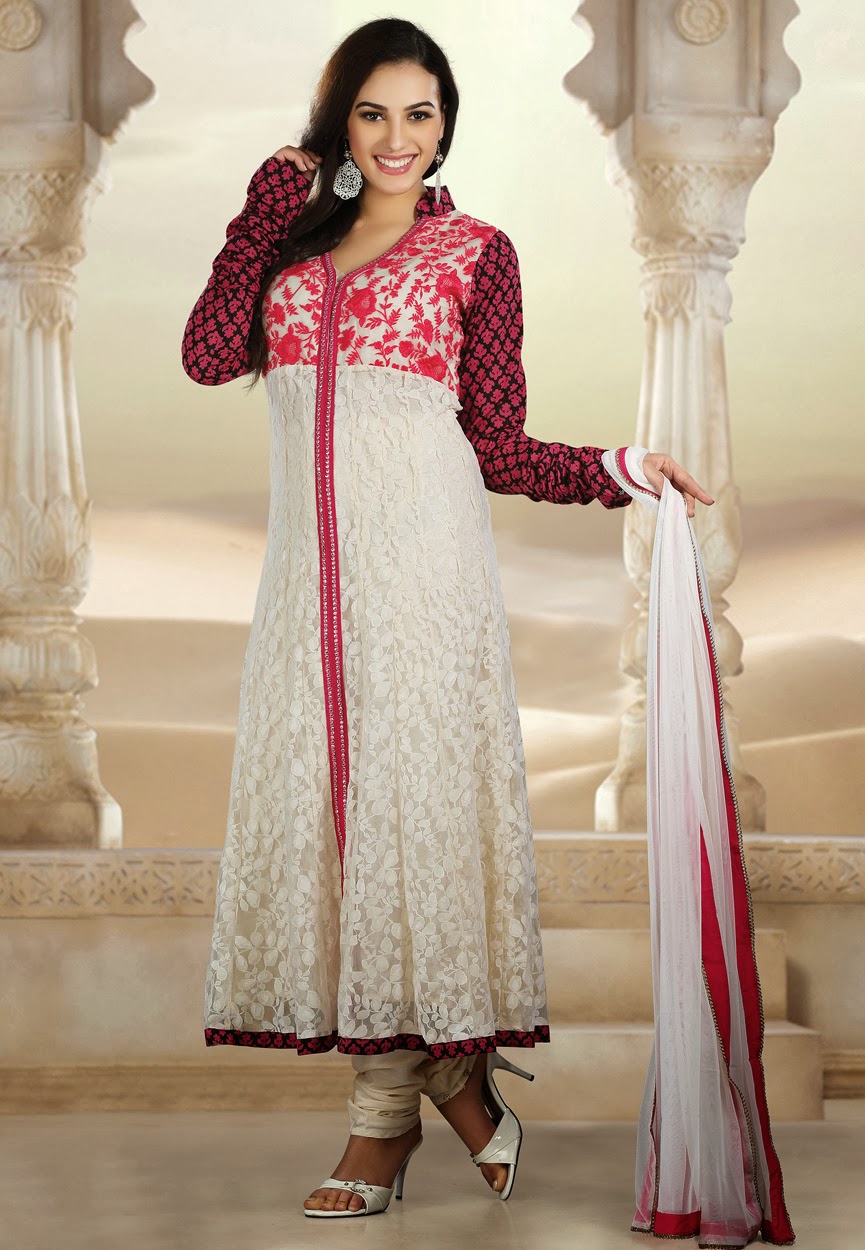 A part of women used to cover their faces and hair before going out and in front of males. They preferred to wear loose clothes rather than the tight fitted clothes in order to hide the shape of their body.
For wedding functions dresses were embellished with thick Embrroidary, Kanaeris, Mirror Work any shiny thread works. The fabrics traditionally used were Cotton and Lenan for casual dresses and Rasham or Silk for formal wear.
With the passage of time, Pakistani are adopting modern styles of dresses and adding the ting of westernization in their dresses. Now you can see a nice combination of modernity and tradition in the dresses of Pakistani girls. But still these are favorite outfits which are worn in variety of designs and styles. The front part of kameez is decorated with different designs of embroidery and aplic. The shirts with long and short lengths are worn with ¾ sleeves and also sleeveless.
There are Patiala Shalwars, Plazos, Tight Fitlied Trousers, Pant Style Pajamas being worm with Shirts. The girls also like to wear skinny jeans along with stylish tops and baggy shirts in cities of Pakistan. So you can see variety of Pakistani Shalwar Kameez as favorite dresses in 2017, some of these patterns are in pictures. The plus point is that covers the whole body thus women find easiness and comfortableness by wearing this. In short now their are lot of choices for ladies to wear. Because of this they are more selective now.