Few days in life are unforgettable one, even majority of ladies wait half of their lives for these moments. Sure everyone understands that these are wedding moments. Pakistani bridal is more conscious for their dresses of this special occasion. If you are among those brides that have been looking for their wedding outfit in 2017 they must read about below ideas and pics. Hope so they will find favorite one from this latest collection. Among these varieties of designs pick one that will suit on you. Because color and style suitability matters a lot.
 "Cholis"
Considering the recent trend then we have viewed that both of these bridal wearing item have been marked as the amazing. Some of the brides come up with very short in length Lehengas, others come up with little bit of longer in length Cholis. If these outfits will be covered with much fancy work then we are sure that you will be able to look like a fantastic bride.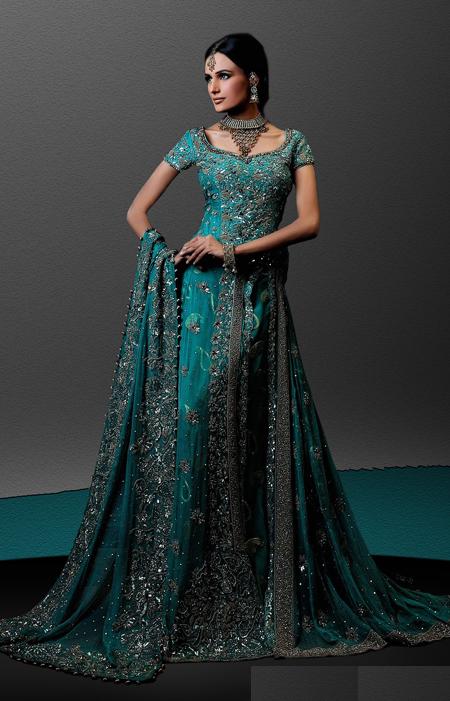 "Long shirts and Lehngas"
Once again embroidery work with Tilla is consider favorite one for brides. But in this way contract of embroidered portion is must important with the share of Pakistan bridal wedding dresses. For this Bright and Pastel shades looks more appropriate.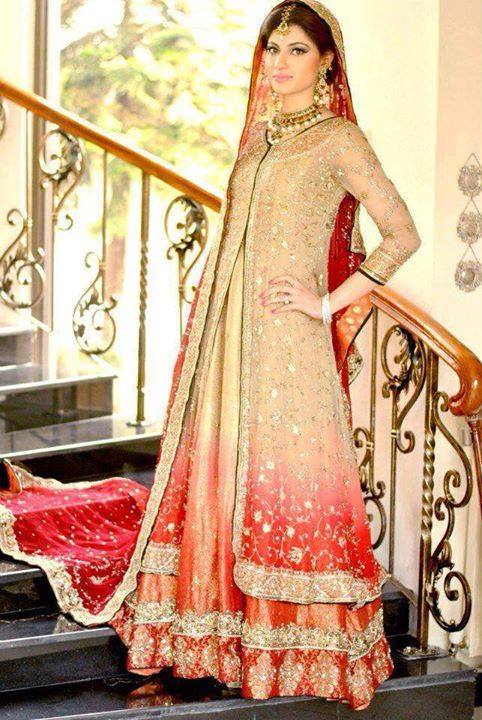 "Long Frocks"
If you are planning to become one of the brides then you can too be wearing up long frocks, it will be these Anarkali style and then you can fuse them with the Churidaar Pajamas. We are sure that you will be looking like a Mughal bride.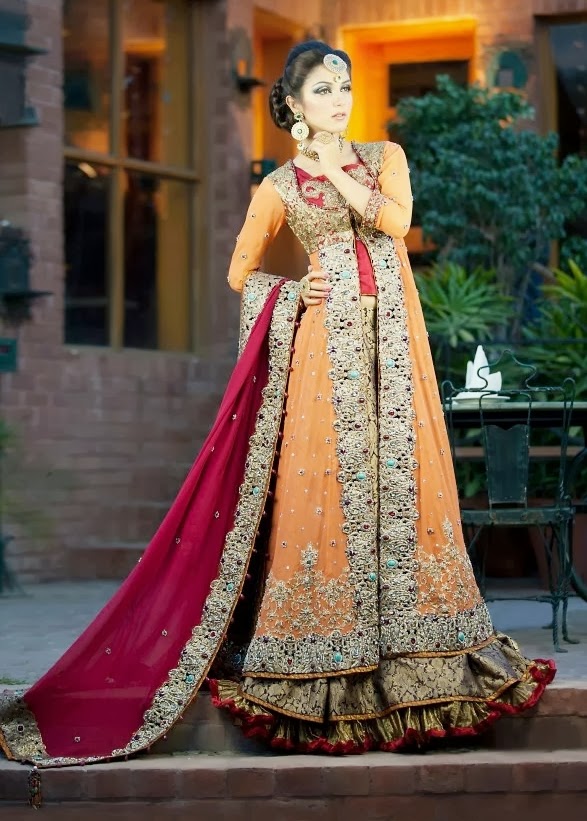 "Ghararas and Fancy Shararas"
 You can too wearing these combination at your wedding day, specifically this looks fit at your mehndi day! If you want to set this trend that ol is gold, if you want to tell your mates too that you can set the perfect example of following old trends then it is the time for you to pick out these outfits.
So, in 2017 this is the best dresses collection of the Pakistan bridal for their wedding! You are free to reveal it with us that which style of outfit you wore on your memorable day, we will be anxiously waiting for your update of pics! As well try  to update these design at this place that other also follows your designs. One thing to take care is that follow your tradition, a over dressing will never send a positive image. Try to adopt some local one.