Mostly car users swaps their old model car with new one at beginning of new year. Every latest model will come with new specs that why those who afford budget must looking forward to advance features. Alto is one most preferred  model of Suzuki due to its best performance from many year. It full fill requirement of a complete family in affordable budgeted range. Further this car is parted in 880cc and 1000cc, this difference clear from its performance. Now in 2016 with launching of Suzuki Alto new model, new price is also reveal in Pakistan. Note: Its important to clear that this is not Pakistani manufactured because locally Alto production is close couple of years ago. This Japanese Assembled model is not import in Pakistan. It also interesting to know that after closing of local manufacturing market value of this Japanese model remains same.
"Difference Between Local and Imported Model"
Shape is major difference between them. Japanese Alto shape is entirely different from local one.
Second Interior is also different, this imported model has large room that must enhance the comfort of passengers.
Third and important major difference is its engine. Local model is of 1000 cc.While now their is two option of 800CC 1000CC are ins this new model of Suzuki Alto 2016.
Last no doubt their is also price difference between them that mention in below post.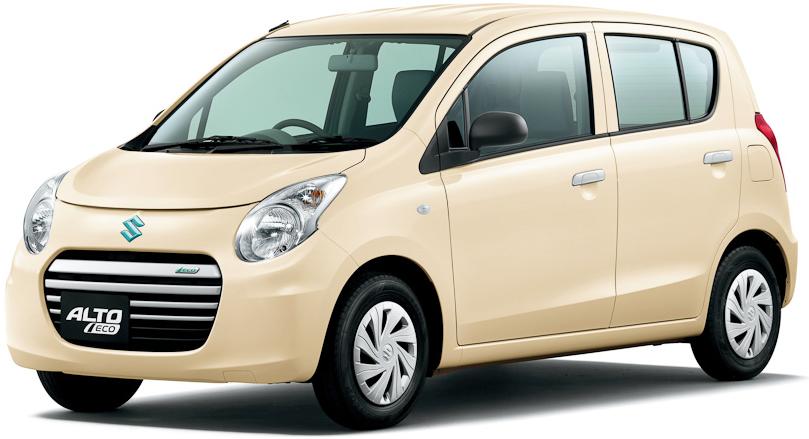 Specifications:
As above mentioned that this new model is having latest technology parts that are increasing its speed and power.

Price:
Last local model Alto is priced 700,000 Rupees. But now Japanese Import new model of Suzuki Alto price is bit more than this range in 2016. This will again different according to engine power given as:
880CC:

900,000 to 110,0000

1000CC:

100,0000 to 130,0000
Note: We also cleared another confusing thing according to its model. There are two things in imported car, one is its import date in Pakistan, their number is authorize according to import year. So registration year does not same as model of car. It is different that also mentioned on its import slip or other documents so must take care of this ting at time of purchasing.