As internet users of Pakistan search to a good connection he must remind PTCL because they never compromise on their qualities. For all internet users that connect their internet through PTCL must wants to learn that How to Change WiFi Password PTCL Modem DSL EVO Wingle. PTCL introduced advanced technology for the internet lovers in the form of PTCL modem DSL and EVO that's having wireless connection and also provides the facility of Wifi on it. There are so many user they having new connection they don't know about the latest techniques and they don't follow them but they need to understand it because it's very necessary for them. One the other hand people given their wifi password to their nearest family and friends and the passage of they thought about that they suffering from low PTCL internet speed due to number of users and relies that's change wifi password. Mostly people of Pakistan don't know how to change wifi password PTCL modem DSL EVO and they want to learn it because it's the need of the modern age.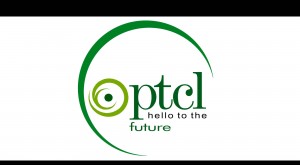 PTCL DSL is used in all over the Pakistan because it's provides the excellent inter speed and also used to communication and having a lot of other benefits. There are many people asked about the how to change wifi password PTCL Modem DSL EVO because it's need of mostly people they don't tell the password to other and becomes secret. To change the wifi password don't a big task in this modern and very easily change it.
Method of change wifi password PTCL modem dsl evo which are given below
First of all go to their internet browser and type this IP address 192.168.1.1 on their address bar and press enter.
Display a window that's shown the admin or user name and password and change the username and password and if you having default admin or used then you change only password.
After that's go to advance setting that's found easily.
Go wireless tab and see wifi setting and location and change the wifi password and save setting.