Warid Drama Line Services Activation Method Charges information is cover at this place. Warid Company is one the best and top class telecom companies. Warid Company is too much popular among telecom companies. This company is also too much popular among the people of Pakistan due to their excellent network coverage in all over the Pakistan. This company is committed to provide the best customer services in all over the Pakistan and do hard working to achieve this goal in efficient manners. This company is always introduces the latest and wonderful services for their honorable customer in all over the Pakistan. This time this company has been introduced the newly offer and latest service is known as "Drama Line Service". This service is very unique and different from all other companies and also very attractive and amazing service for the drama lovers which can don't live without seen or listing drams in all over the Pakistan. Through this services now customer can listen the most entertaining dramas anytime or anywhere in Pakistan on your mobile phone. When you feel comfort and wants to entertain and this is most easiest way to entertain yourself with your mobile phones. This service for both prepaid and as well as postpaid customers.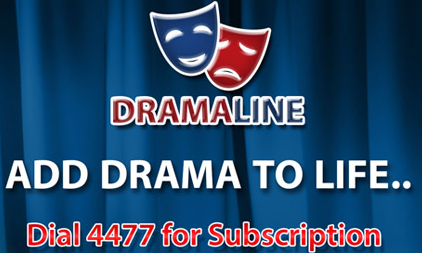 Activation Method:
To subscribe Dial 4477 and Press 1
To Unsubscribe:
To unsubscribe Dial 4477 and Press 0.
This service activation methods and charging details are including
The customers want to get activation of this services just dial 4477 and press 1
There will be charged IVR charges just 0.05 plus tax per min
There will be charged just 0.05 plus tax per min for prepaid customers
There will be charged just 15 plus tax per month for postpaid customers
The customers want to unsubscribe or deactivate this services just dial 4477 and press 0