On the occasion of wedding and parties, ladies are searching for the Kashees salon price list 2023, because of every girl look-see beauty and prefer a saloon to make gorgeous while your makeup artist changes the entire look. Every girl dreamed to make this time memorable, for this, she tries to do everything that contributes to enhancing attraction. In Karachi Kashee's Beauty Parlour is a place that is best for bridal and party makeup, they also give offer some latest mehndi design. This is one professional makeup parlor in this city, the majority of girls are well aware of this name.
Kashees Salon Price List 2023:
Detailed knowledge of Kashees Salon price list 2023 is easy to find from this text. So, just read it out till the end and arrange these charges in hand.
If one affords these given prices then never miss them because they are best. Especially those who have some spots on face or wrinkles then they are best for temporary transformation, they must change your face for a day.
Yes, the charges for party or wedding cover an overall makeup, for this, they offer a complete package that also includes the hairstyling. Mehndi is excluded from them, for this one pays some extra charges.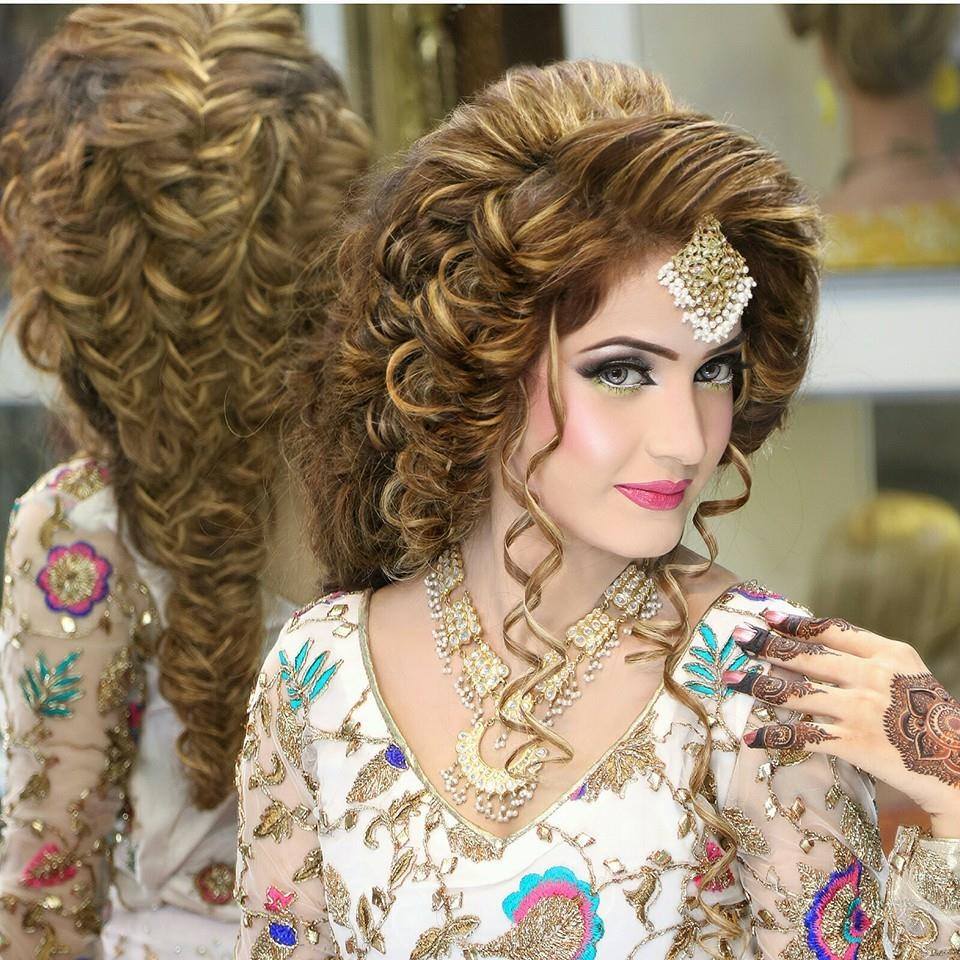 Next are the packages of Kashees Salon price list 2023 that are again dividing into two major categories, second charges are different according to experts.
Kashees Party Makeup Price 2023:
All statistics are given about Kashees party makeup price 2023, but if you r interested in more queries you can contact on below numbers:
For Barat Day:
From other Experts that are well trained and gives their services: 24,000 Rupees
From Anum Aslam: 31,000 Rupees
From Kashif Aslam: 35,000 Rupees
Note: Service charges are not its part, if one wants to include them then they these rates are becomes that follow the above sequence..
Walima Day: Recently, prices or charges are almost same as Barat day, if one makes up for these two days then multiple above rates with 2. Or separately it charged:
25 Thousand by Expert
28 Thousand by Anum Aslam
30 Thousand by Kashif Aslam
Imp Note: All of these approx. prices are only for Karachi City and they are not same in other cities branches. So, the
Kashees Lahore Branch Bridal Makeup Price List:
Barat Day Charges
50,000 Rupees (Include Service)

45,000 Rupees (This is without service)

Valima Charges
45,000 Rupees
Valid Branch
MM Alam Road Lahore
We have stated all Kashees party makeup price 2023 in the below.
"Girls Party Makeup"
The party makeup by this salon is again divided in four types. Whom are:
Other Junior Experts: 8,000 Rupees and with hairstyling this amount will 10,000 Rupees
From Anum Aslam or Senior Expert: 18,000 Rupees
From Kashif Aslam or Senior: 19,000 Rupees
Imp Note: These charges or price list is not the official one. So rate may vary from them based on type of makeup service.
Kashees Mehndi Price List 2023:
To catch info about the Kashees Mehndi price list 2023, contact on their number, because their charges will vary from design to design.
Branches Address and Contact Number:

Another number option for the inquiry purpose is: 0345 2889230
Above rates are very close to the original one, but one can add or subtract something in party makeup. Because the majority of girls are not going for overall for the party, so in this case prices also varied. In this case, can also contact the above number or visit their branch in Karachi at given addresses. For all bridal Kashee's beauty parlor is the best place to ready at the beginning of a new phase of life.
They must give a look that must attract your groom and all other participants towards herself. While, Kashees salon price list 2023 for party makeup and Mehndi rates are charges according to design that one decides, so check their look book and select according to your choice.