After having a same shape, Suzuki Alto new model 2024 price in Pakistan is relying on the type that its VX VXR or VXL and these all are the options of 660 cc local manufacture engine. This is special type of vehicle, whose interior is giving impression of big car. While actually and from exterior its lies among range of small automobiles. Surely this discussion is about the new 2024 model of Suzuki Alto in Pakistan. Other this this, 800CC, and 1000CC options will accessible with a little bit more price in the local market. This is the complete package that provides the best option for a family.
Note: It's important to clarify that these are not Pakistani manufactured. Because a few years ago locally Alto production was closed down. So these are Japanese assembled, whose every latest model is not importing in this country.
Suzuki Alto New Model 2024 Price in Pakistan:
As indicated at start that their are three choices in Suzuki Alto new model 2024 price in Pakistan and the outer of all of them are exactly same. But their specs has caused a very good difference in cost.
| | |
| --- | --- |
| Suzuki Alto VX 2024 Price in Pakistan | 2,261,000 Rupees |
| Alto VXR 2024 Price | 2,622,000 Rupees and 2,809,000 Rupees is price of VXR AGS |
| Suzuki Alto VXL 2024 Price | 2,945,000 Rupees |
| Note: | About 20,000/ rupees more amount is payable for non filer. |
Interestingly, they stopped the sale of this car and after reopen their booking, they that again increase its basic cost.
Expected Launch Date: Probably in Feb, these will release for the showroom.
"Useful Review of this car"
To knows about the:
"Change in B/T Local Model from Imported "
Outer look is the major disparity between them. Manufacturing from Japanese is totally dissimilar from local.
Second interior is also different, this imported model has a large room that must enhance the comfort of passengers.
Not last but a major one is its engine. The local model is of 1000 cc. While now there is two option of 800CC 1000CC are ins this new model of Suzuki Alto 2024.
Because of different engines and few other aspects, there is also a price difference between them that highlight in below post.
Suzuki Alto 800cc 2024 Price in Pakistan:
Its range in between 11 Lac to 19 Lac that is depending on the condition and model too.
Suzuki Alto 1000cc price in Pakistan 2024:
This Japanese Import new model of Alto price is a bit more than 800 cc. This will again different according to engine power given as:
Its price Varied between 12 Lac to 20 Lac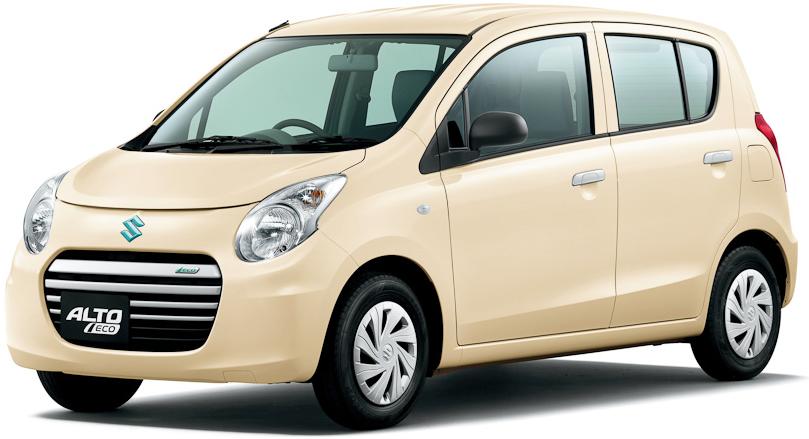 Specifications:
As above written that this new model is having some change in technology parts that are increasing its speed and power.

Note: We also cleared another confusing thing according to its model. There are two things in the imported car, one is its import date in Pakistan, their number is authorized according to import year. So registration year does not the same as the model of car. It is different that also mentioned on its import slip or other documents so must take care of this thing at the time of purchasing. Meanwhile of the brand new or the latest Suzuki Alto new model 2024 price in Pakistan is surely now higher then all of them. Surely one will enjoy its ride so without any tension choose your right color.