This essay is about Role of Media in Pakistan. Here we divide this essay in two different parts first one is positive Role of Media in Pakistan and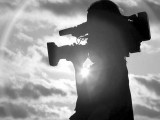 second one is negative role of Media in Pakistan. First this essay is start with positive Role of Media in Pakistan.  Then media provide best platform to update one from whole affairs of World. This is also best source of local news and updates. These are positive aspects are related to that time when it will not update. Now latest technology is introduced in this department and it will become more effective. Media channels enhance their staff and now competition is also going to its peak. Every channel tries to compete other through introducing new things. Now media is going beyond from news because in this competition it's really difficult to survive with breaking news.
Now informative programs are on air and these informative programs enhance general knowledge of local peoples. The most important positive aspect of Media is that now they are best source of voice for local peoples. They provide best platform for all types of peoples when they are free. In short with improvements in media they are more effective and useful for all age of peoples.
Now moving towards negative role of Media in Pakistan then first main negative role is that now lot of glamour introduce in media. They cross all limits and it's really difficult to see various programs with family. Many vulgar activities are inn media due to involvement of few bad persons. They persons are part of media due to political influence because still now it will not free from political influence. Another negative role is that still there is not any role about promotional advertisement.
Few worst adds cause bad effect on the mind of immature children. So it's necessary that a role will introduce to resolve this problem. Over all if one compare positive and negative roles of media in Pakistan then positive are greater the negatives. Another important thing is that solution is available to resolve negative roles. If negative aspects are resolve then Media role in Pakistan cause progress of Pakistan.