Plan to be part of Government College University Faisalabad then the GCUF fee structure 2023 is much worthy to know. Quality of education always depends on your institution, because they make you professional. So at this level selection of university is more important than anything else. If you are a resident of Faisalabad then surely you heard about Government College University. From the current fee of GCUF in 2023, it's really easy to perceive that financially how it's easy to manage your higher studies under this platform. This is the only institute that gives such kind of facilities within an affordable budget.
They start their work from a single Campus, but step by step they expand their work up to four different campuses. The only requirement to be part of this Uni is your previous educational career. They set some standards, and it's necessary to meet all of them.
GCUF Fee Structure 2023
The latest GCUF fee structure 2023 will may change a bit for this year's admission. So, after getting an idea, the better thing is that you call on their helpline and gather the precise info.
Annual Program Stats:
| | |
| --- | --- |
| Program | Fee (Part One) |
| ADA or ADS without Practical | 2,500 Rupees |
| With Practical | 3,000 Rupees |
| ADC | 2,500 Rupees |
Notice: This Government College University Faisalabad fee structure 2023 is not the exact one, but they are near by amounts. So this will gives an idea about it.
An Approximate fee of some major Semester System:
| | | |
| --- | --- | --- |
| Programs | Per Semester (Approx.) | Overall (Approx.) |
| Bachelor(4 Years Science Program) | 25,000 Rupees | 210,000 Rupees |
| Bachelor(4 Years Arts Group) | 20,000/- | 170,000/- |
| For BS Engineering Program | 50,000/- | 410,000/- |
| BBA | 36,000/- | 290,000/- |
| MA( Science Group 2 Year) | 28,000/- | 115,000/- |
| Mphil or MS( Same Above) | 45,000/- | 185,000/- |
| Ph.D. | 55,000/- | 245,000/- |
| MA(Arts Subjects 2 Year) | 20,000/- | 80,000/- |
| Pharm-D( Five Year) | 60,000/- | 610,000/- |
| LLB( 3 Year) this program is probably now not offered | 30,000/- | 178,000/- |
| Same Law(5 Year) | 20,000/- | 310,000/- |
Anyone who is anxious about educational quality, then from the time of formation they give equal time to learning and to research work. Surely the dream of students is that after graduation one gets a reasonable job and this is only possible with quality and quantity studies. They are well aware of international circumstances, and according to this, they introduce different things with the crossing of every year.
They carried on the same type of work then no one stops them from the top, while the GCUF fee structure 2023 is also much decent compared to the others. But before setting a dream to get admission work hard in your previous classes, because they never compromise in the selection procedure.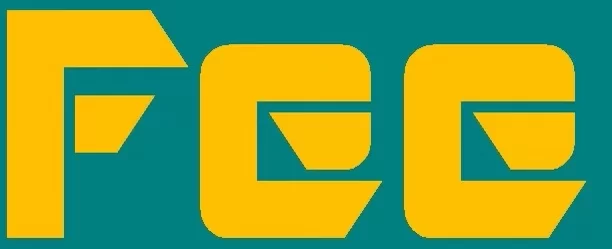 By reviewing the foundation of this institute, everyone note that behind the current status of this university, its officials work too hard and long. Initially they update their school system to college and then they proved themselves an independent institute for higher studies. Again get the status of a charted platform they never stop their work, with uninterrupted work now every know knows about them.
Another success of GCUF is that its officials manage all things in a budgeted way. They never put an extra burden of money on students' shoulders. Although they get limited support from the government; it's not enough to run such a platform.