Do you want to make yourself updated with the new CNG Schedule in Sindh Karachi Today 2015 July August September October?  After shortage of electricity, CNG is named as being one of the main issues of Pakistan that is rapidly bringing inflation in this country. Besides grabbing up with control on this issue it is getting out to be increased with the passage of time. Its prices are rising and so as its demand. In the winter seasonal timings mostly small areas and villages start facing the shortage of the gas in their home because of which CNG stations have to be closed down for few hours. It came up with maximum issues for the people who can just afford CNG and not petrol.
New Price Of CNG in Pakistan Update from July 2015:
                   It is to be stated that The Ministry of Petroleum and Gas has decided to raise prices of natural gas from July 1st 2015. The rates will be increasing as just after the gas infrastructure bill will be approved. The gas prices will be increasing up by 53 % for industrial consumers, 18 % for commercial consumers and 64 % for fertilizers factories. For the readers we would like to mention that since June 2015 the prices of the CNG were not changes.  Now as July is starts again Prices of CNG is Un changed, because now Eid come in this month so government facilitate peoples. Because during Eid mostly of people in Karachi travels to interior Sindh so this thing must gives them benefits. Recent Prices of CNG in Karachi:
Region 1: Rs. 76.35
Region 2: 71.5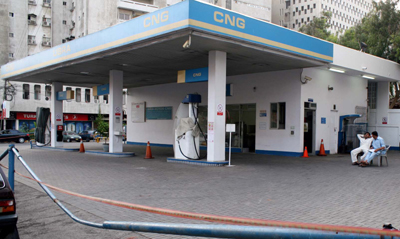 CNG Schedule in Sindh Karachi:
This is schedule to July month in which Eid is also comes. According to this schedule CNG stations are open after a day of one gap. Means a day after the station open they are closed, then after this closing day very next day again this is available. While during three days of EID all CNG pumps are open without any gap.
1 July 2015
Close:
2 July 2015
3 July 2015
Next Close:
4 July 2015
This sequence is apply for ON and Off days in month of July. Schedule of Gas is updated with starting of every month so as next month comes this will must updated by government as well on this page.